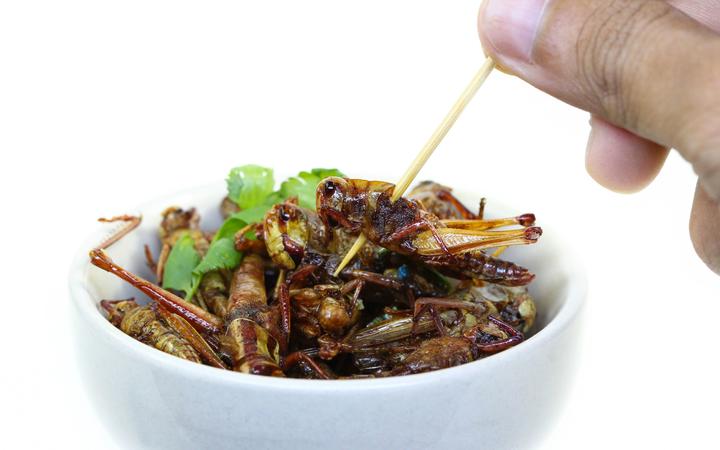 New Zealand women prefer food creeping insects, such as an opposite of creative bugs, according to new research.
The Crown Research Institute investigated 1,300 people to assess which natural fractures they did not eat, to test the brand's potential for insect products.
The questionnaire found people, when the choice was made, previously probably the black field crunched nymphen and fiery nymphen, followed by muenka farm and then huhu buckwheat.
Participants were least likely to destroy porinaas robberies and waxmoth life.
Sixty percent of those who thought partly eating insects would be more environmentally sustainable than eating meat from New Zealand farms.
AgResearch scientist Penny Payne, who's leading the survey, said a clear environmental insect product and health care could succeed in New Zealand.
"The insect would, however, benefit from overshadowed in the form of an earth powder to lower the deviation to the insect texture and the wear factor."
Insect products must be sold in a different category, Ms Payne said.
"Try not to earn insects as an alternative to meat: they are best represented as a different category instead of an extension of" meat "category, to minimize expectations of similar sensory attributes as meat. "
AgResearch scientist Jessica Gathercole said many new and commercial possibilities were inscribed according to new sea countries.
"The Lincoln-based protocols and metabolite team has the ability to compare peptides to known health benefits for bioactive peptides. We found these insects to have bioactive peptides that help them" "help heart strength and help people with type 2 diabetes.
"We also found that while other respondents were among the security guards among the insects who would like the least, they and non-verbs do not have bitter peptides, meaning" "they have the best options to discuss human consumption. "
Source link