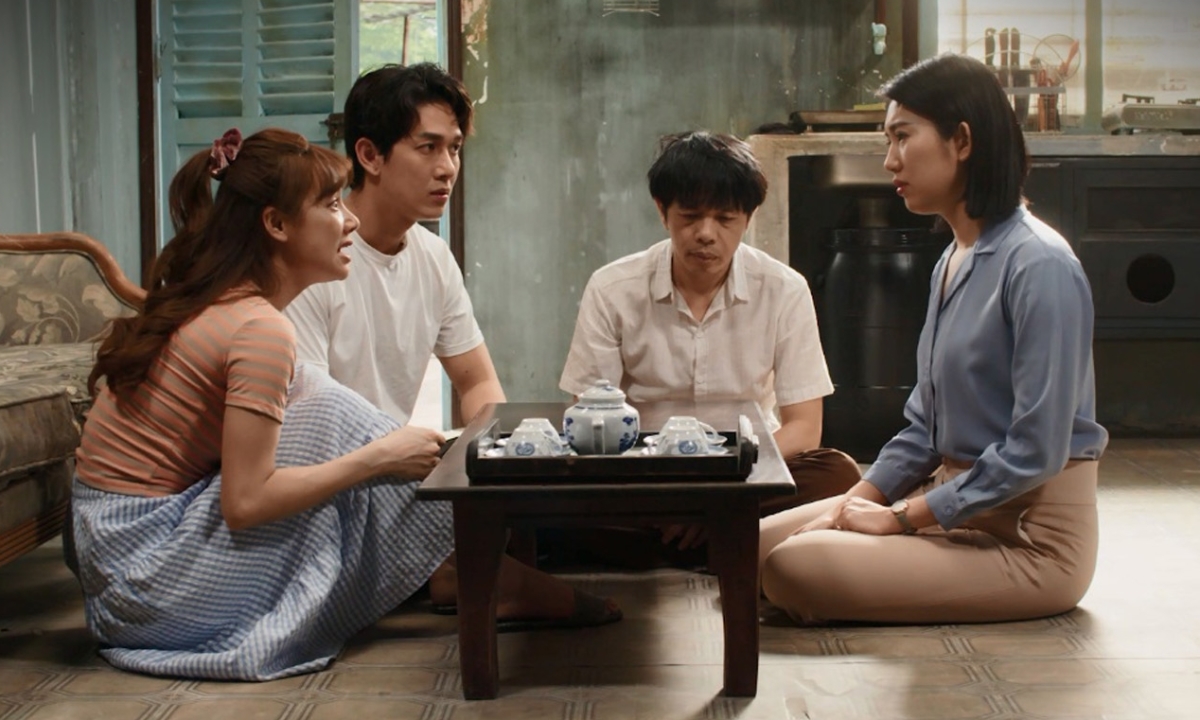 Ngoc's disease sits forever in the secret circle, prolonging the story of "The Apple Tree Blooms", making viewers impatient and uncomfortable.
One of the greatest tragedies of Apple tree blooms Ngoc (played by Thai Hoa) has liver cancer. From the first half of the film, Ngoc showed many signs of illness: abdominal pain, vomiting, exhausted person, exhausted face, exhausted appearance. He even refused to go to the doctor, and other family members were not subtle enough to realize his unusual health care.
Apple tree blooms Recent comments on long and long.
Episode 30, Ngoc discovers she has an illness. He both wanted to live and wanted to give up, many times wanted to reveal this story so they could donate their livers. Phong (played by B Tran), Ngoc's brother-in-law, who is Ngoc's treating doctor, did not do this to anyone in the family. Many events happened, the lives of the five brothers were constantly changing, Ngoc's illness was a secret for more than 10 episodes.
In episode 43, Chau (played by Thuy Ngan) accidentally finds out that his brother was sick. But she did not tell Ngoc that she knew, nor did she say a word to the other brothers in the family, and only checked Bao's health (played by Nha Phuong) and planned to transplant the liver of the two sisters to to donate. ,
Same silence, but Ngoc's choice can be explained, and Chau's is hard to accept. Because Ngoc is afraid to disturb others, while Chau's mentality is not ridiculous. Usually when a family member becomes ill, family members will come together to work out a plan. Not to mention, Chau always said that Ngoc's situation was dire, but her way of doing it made it even longer.
This problem makes the story of Apple tree blooms long and easy to duplicate situations. However, we can hardly blame the Vietnamese screenwriter team because the film has to keep the script frame of the original film What's wrong Poong Sang Korean side.
Source link