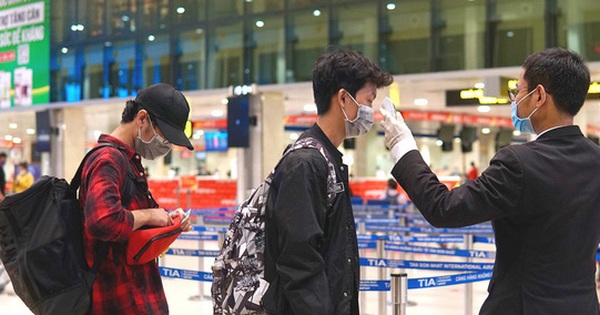 The Ministry of Health registered a new case on the evening of 9/1, was immediately quarantined upon entry. Specifically, 1513 patient, male, 25 years old, Vietnamese nationality, address in Truong Thi branch, city. Vinh, Nghe A province.
On December 29, 2020, a patient from Japan Van Don entered airport VN311, isolated in Hai Duong. On January 8, 2021, the patient was positive for SARS-CoV-2. At present, the patient is isolated and treated in Hai Duong Hospital for tropical diseases.
Earlier, on this flight, 4 cases were positively registered for SARS-CoV-2 virus, isolated in Hai Duong.
On the same day, 4 patients were healed. Thus far, there have been 1513 Covid-19 patients, cured of 1361 people, 35 dead. Toan, 17,634 People in close contact and entering the epidemic area are under health monitoring (quarantine).