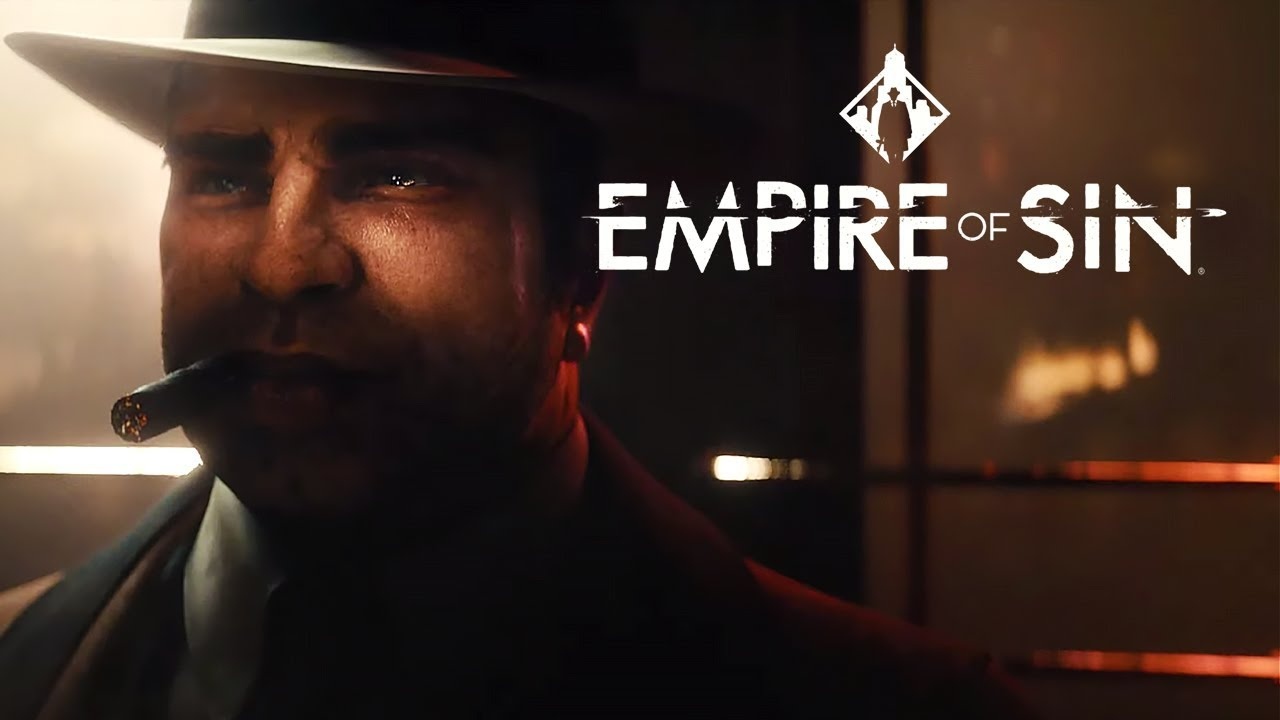 We will build our crime by building police, shambles, and casinos.
Video games over organized crime They always have a dangerous dangerous point, very curious for many fans, and yesterday was presented by Sin. A video game signed by Romero Games.
The study is actually called by Brenda Romero and John Romero, the latter is the most important designer of authentic classics like Wolfenstein 3D or the original DOOM. This time, however, pay for the mixed strategy genre, that is, with significant doses of action.
We have to remove, blow and intimidate to reach the highest levelThe kingdom of Sinn is spread by Paradox Interactive and it takes us Chicago in & # 39; a & nbsp; & nbsp; 20 & nbsp; as the title advantage of & # 39; a background of & # 39; e dry straight to postpone a motivation for our criminal activities. "Players have to rip, blow and intimidate the game to reach the top and prevent them from taking all the means they take."
With strong inspiration from black film films, the game performs random campaign starting situations, so no game is the same as the previous ones. So we must have adjust and survive, try to keep our crime, while keeping the law and other criminal families in one bay.
We will do it through missions, but also controlling our emporium of secret cities where alcohol is served (behind the law) and also casinos like other activities such as fraud by associations and many other maneuvers that seems to be a gangster movie.
The battle, which is most common in these occasions, is being developed in a style of turn-based combat, although the program is strong, it is decided by all administrators to include it. bribe police, use the black brand to gain benefits and build alliances with other bands.
Starred we brought you the first thriller of Empire of Sin, such as its separated releases released on PC, PS4, Xbox One and Nintendo Switch.
Ms on: Kingdom of Sine and Romero Games.
var nugg4webedia=''; var nuggrid = encodeURIComponent(top.location.href); var nuggn = 2069349029; var nuggsid = 919551733; var nuggsub ='//webedia-es'; var nuggscr = document.createElement('script');nuggscr.type = 'text/javascript'; nuggscr.src = nuggsub + '.nuggad.net/rc?nuggn=' + nuggn + '&nuggsid=' + nuggsid + '&nuggrid=' + nuggrid; var n = document.getElementsByTagName('script')[0]; n.parentNode.insertBefore(nuggscr, n);
googletag.cmd.push(function() { var g = '/21727618831/3DJuegos/homepage/news';
googletag.defineSlot(g, [[1,1], [728,90], [1008,350], [970,250], [980,250], [980,90], [2,1]], 'dfp-masthead').setTargeting('Pos', ['top']).addService(googletag.pubads());// masthead googletag.defineSlot(g, [[300,250], [300,600]], 'dfp-atf').setTargeting('Pos', ['1']).addService(googletag.pubads()); // mpu atf googletag.defineSlot(g, [[300,250], [300,600]], 'dfp-mtf').setTargeting('Pos', ['2']).addService(googletag.pubads()); // mpu mtf googletag.defineSlot(g, [[300,250], [300,600]], 'dfp-btf').setTargeting('Pos', ['3']).addService(googletag.pubads()); // mpu btf googletag.defineSlot(g, [[980,90], [970,90], [728,90]], 'dfp-footer').setTargeting('Pos', ['footer']).addService(googletag.pubads()); // masthead_footer googletag.defineSlot(g, [[1,1]], 'dfp-thin').setTargeting('Pos', ['thin']).addService(googletag.pubads()); // thin_Banner[624,78] googletag.defineSlot(g, [[1,1]], 'dfp-inread').setTargeting('Pos', ['inread']).addService(googletag.pubads()); // inread googletag.defineSlot(g, [[1,1]], 'dfp-interstitial').setTargeting('Pos', ['interstitial']).addService(googletag.pubads()); // interstitial googletag.defineSlot(g, [[1,1]], 'dfp-oop').setTargeting('Pos', ['oop']).addService(googletag.pubads()); // out_of_page googletag.pubads().enableSingleRequest(); googletag.pubads().setTargeting("console_name", ["pc"]).setTargeting("publisher", ["paradox-interactive"]).setTargeting("genre", ["estrategia","gestion-y-tematicos"]).setTargeting('game', ["empire-of-sin"]).setTargeting('url_sha1', '91d0e582dc5c51d1926db02a57d6957651f59fd7');
if (Krux.user) googletag.pubads().setTargeting("kuid", Krux.user).setTargeting("ksg", Krux.segments);
googletag.enableServices();
if (typeof NUGGjson === "object") { for (var nuggkey in NUGGjson) { googletag.pubads().setTargeting(nuggkey, NUGGjson[nuggkey]); } }
});
(function(n,v,g){o='Navegg';if(!n[o]){ a=v.createElement('script');a.src=g;b=document.getElementsByTagName('script')[0]; b.parentNode.insertBefore(a,b);n[o]=n[o]||function(parms){ n[o].q=n[o].q||[];n[o].q.push([this, parms])};} }) (window, document, 'https://tag.navdmp.com/universal.min.js'); window.naveggReady = window.naveggReady||[]; window.nvg51819 = new Navegg({ acc: 51819 });
!function(f,b,e,v,n,t,s) {if(f.fbq)return;n=f.fbq=function(){n.callMethod?n.callMethod.apply(n,arguments):n.queue.push(arguments)}; if(!f._fbq)f._fbq=n;n.push=n;n.loaded=!0;n.version='2.0'; n.queue=[];t=b.createElement(e);t.async=!0; t.src=v;s=b.getElementsByTagName(e)[0];s.parentNode.insertBefore(t,s)}(window,document,'script','https://connect.facebook.net/en_US/fbevents.js'); fbq('init','494368117634623'); fbq('track','PageView');