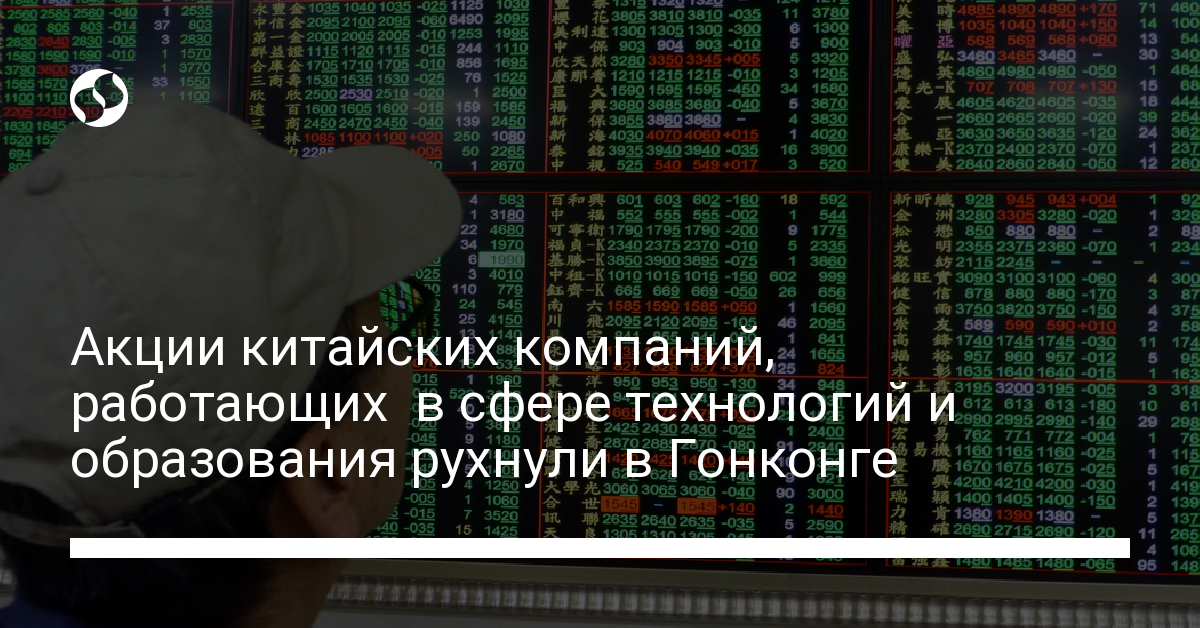 Shares in Chinese technology and training companies fell on July 26 in Hong Kong. RBC writes about it.
At the session low, the Hang Seng Index was 3.6% lower, while the Hang Seng Tech Index lost 7.09%, reaching its lowest level since September 2020. The CSI Education Index fell 9.73%.
Subscribe to LIGA. Facebook company: Top company news
It is noted that investors are selling securities because of the pressure exerted by the Chinese authorities on companies in the technology and education sector. Regulators have paid close attention to bigtechs last year.
At the end of last week, it was announced that Chinese regulators had decided to restrict the activities of private educational companies – one of the fastest growing areas of business in the country. Education platforms may be banned from conducting IPOs and attracting investment.
Shares of the Chinese educational platform New Oriental Education & Technology Group on auction in Hong Kong on Monday fell 47%, Scholar Education Group – 48%, educational service Koolearn Technology – 34.8%, China Beststudy Education – 42.5%.
On July 6, China tightens control over technology companies trading on foreign exchanges. Four days later, the China Cyberspace Administration (CAC) proposed rules prohibiting companies with more than 1 million users from listing foreign exchanges without official permission. The goal of regulators is to take control of the enormous amounts of data collected by companies.
In November 2020, they stopped the IPO of Alibaba's fintech subsidiary Ant Group, just days before the IPO, and then announced a restructuring of Ant. One of the latest concerns for investors has been an investigation by Chinese authorities into Didi taxi service just a day after the company's successful IPO on the New York Stock Exchange.
Subscribe to LIGA Telegram Company: important only
Natalia Sofienko
If you notice a spelling mistake, select it with the mouse and press Ctrl + Enter.