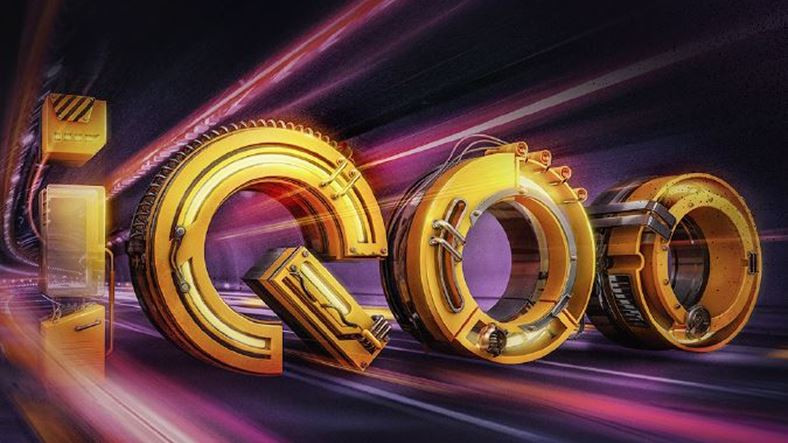 Vivo's sub-brand iQOO has opened a pre-order model, including a full stock of full storage with a full full RAM.
IQOO, the smartphone manufacturer from & # 39; a Chinese smartphone manufacturer, will feature the smartphones with high features & # 39; bring the brand and attention of users to the real i-smart az-smartphone models in & # 39; last month.
The new smartphone from iQOO, the Samurai Black Version, was released today. Alongside 12 GB of RAM, the Samurai Black Version with 128 GB of internal storage is just the same with the original model. With its black design, the new model is differentiated by using the high-quality memory of LPDDR4x.
The smartphone, which was announced on April 14 for sale, is not too late today. On April 18, the device's prejudices are placed on the shelves today. IQOO Samurai Black is expected to come out of sales at the time it is said that users can get Samurai Black in stores until new arrivals.
Kaynak : https://www.gizchina.com/2019/04/14/iqoo-samurai-black-version-12gb128gb-opened-appointment/
$ (Function () {
// facebook window.fbAsyncInit = function () { fb.init ({ appId: & # 39; 1037724072951294 & # 39 ;, xfbml: true, version: & # 39; v2.5 & # 39; }); };
(function (d, s, id) { var js, fjs = d.getElementsByTagName (s)[0]; axis (d.getElementById (id)) {return;} js = d.createElement (s); js.id = id; js.src = "http://connect.facebook.net/en_US/sdk.js"; fjs.parentNode.insertBefore (js, fjs); } (document, & # 39; script & # 39 ;, & # 39; facebook-jssdk & # 39;));
$ (& # 39; Body & # 39;). Ten ({ click: function () { // facebook save button ajax As fb.xfbml.p (); } }, & # 39; .facebook-save & # 39;);
// share scroll axis ($ ("content-colored") length> 0) { as ($ (window) .breed ()> = 768) { $ (window) .on (& # 39; scroll & # 39 ;, function () { have scrollTop = $ (this). scrollTop (); $ (& # 39; article & # 39;). every (function () { as (scrollTop> = ($ (this) .find (content body & # 39;) .set (). top - 76)) { $ (This) .find (& # 39; the content sticky & # 39;). AddClass (& # 39; sticky & # 39;); (($ (this) .find (& # 39; content body & #);) setup () .jpg (this) .find (& # 39; .host body & # 39;) .high () - ($ (this. find (content-sticky & # 39;) .high () + 92))) { $ (This) .find (& # 39; the content sticky & # 39;). RemoveClass (& # 39; sticky & # 39;); $ (this) .find (content-sticky & # 39;). css (& # 39; & # 39; bottom & # 39;: & # 39; 0px & # 39;, & # 39; top & # 39;: & # 39; car & # 39;}); } else { $ (This) .find (& # 39; the content sticky & # 39;). AddClass (& # 39; sticky & # 39;). Css ({ & # 39; bottom & # 39 ;: & # 39; first & # 39 ;, & # 39; top & # 39 ;: & # 39; 76px & # 39; }); } } else { $ (dit) .find (content-sticky & # 39;) removeClass (& # 39; sticky & # 39;) css (& # 39; bottom & # 39 ;: & # 39; auto & # 39 ;, & # 39; top & # 39 ;: & # 39; 0 & # 39;}); } }); }); } }
// share click $ (& # 39; Body & # 39;). Ten ({ click: function () { was $ this = $ (this), dataShareType = $ this.attr (& # 39; data-share type & # 39;), dataType = $ this.attr (& # 39; data type & # 39;), dataId = $ this.attr (& # 39; data id & # 39;), dataPostUrl = $ this.attr (& # 39; data post url & # 39;), dataTitle = $ this.attr (& # 39; data title & # 39;), dataSef = $ this.attr (& # 39; data sef & # 39;);
switch (dataShareType) { case & # 39; facebook & # 39 ;: fb.u or ({ method: & # 39; share & # 39 ;, href: dataSef, }, function (answer) { as (answer &&! response.error_message) { updatehit (); } });
break;
case & # 39; twitter & # 39 ;: shareWindow (& # 39; https: //twitter.com/intent/tweett )); updatehit (); break;
case & # 39; gplus & # 39 ;: shareWindow (& # 39; https: //plus.google.com/share? url = & # 39; + encodeURIComponent (dataSef)); updatehit (); break;
case & # 39; mail & # 39 ;: window.location.href = & # 39; mailto :? subject = & # 39; + encodeURIComponent (dataTitle) + & # 39; & body = & # 39; + encodeURIComponent (dataSef); // updatehit (); break;
case & # 39; whatsapp & # 39 ;: window.location.href = & # 39; WhatsApp: // send? text = & # 39; + encodeURIComponent (dataTitle) + & # 39;% E2% 96% B6 & # 39; + encodeURIComponint (dataSef); updatehit (); break; }
function shareWindow (url) { window.open (url, "_blank", "toolbar = yes, scrollbars = yes, resizable = yes, top = 500, let = 500, wide = 400, height = 400"); }
function updateHit () { $ .Ajax ({ type: "POST", url: dataPostUrl, data: {contentId: dataId, content type: dataType, shareType: dataShareType}, success: function (data) {
as ($ (video showcase & # 39;) length> 0) { var $ container = $ (& # 39 ;, video showcase & # 39;); } other than ($ (& # 39; article[data-id="' + dataId + '"]& # 39;) .length> 0) { was $ container = $ (& # 39; article[data-id="' + dataId + '"]& # 39;); } other than ($ (&. 39; .wt-share item[data-id="' + dataId + '"]& # 39;) .length> 0) { var $ container = $ (& # 39; .wt-share item[data-id="' + dataId + '"]& # 39;); } else { $ container = zero; }
// var $ container = dataType == & # 39; video & # 39 ;? $ (& # 39; video display case & # 39;): $ (& # 39; article[data-id="' + dataId + '"]& # 39;);
as ($ container! = null && $ container.length> 0) { was $ badged = $ container.find (& # 39; .wt-share badge - & # 39; + dataShareType);
search $ headerCount = $ (& # 39; content-header & # 39;), find (& # 39; .wt-share-count & # 39;), $ containerCount = $ container.find (& # 39; .wt-share-count & # 39;), value = parseInt ($ containerCount.html ()) + 1;
$ container.data (& # 39; share & # 39; value); //$containercount.html(valu A);
as ($ headerCount.length> 0) { //$headercount.html(valu A); }
as ($ badged.length> 0 && (dataShareType == & # 39; facebook & # 39; || dataShareType == & # 39; twitter & # 39;)) { as ($ badged.hasClass (& # 39; is-visible & # 39;)) { //$badged.html(dat A); } else { //$badged.addclass('is-visible').html(dat A); } } }
} }); } } }, & # 39; .wt-share button & # 39;) });
Source link