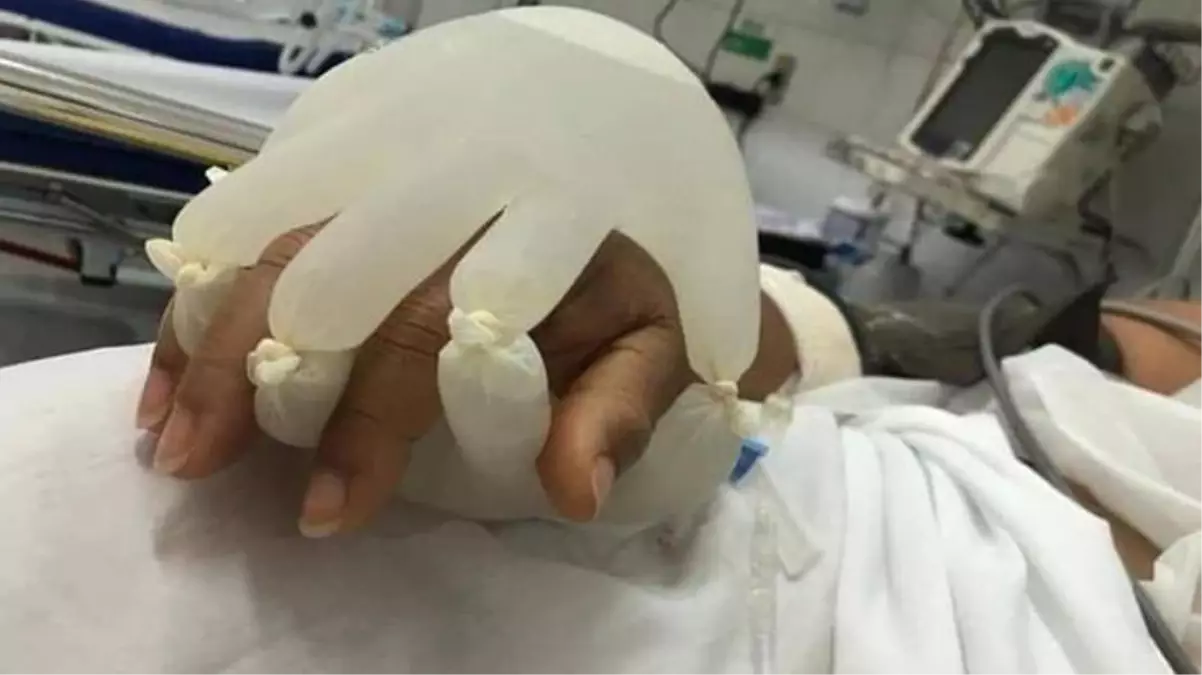 During the period when the effects of the coronavirus pandemic on mental health were discussed, a method was developed to treat patients of intensive care human heat in Brazil. It was announced that the method by which the nurses gave the message "You are not alone" to the patients with gloves full of water was successful.
New type of hospital admitted to intensive care in Brazil coronavirus A method was developed to make patients feel human warmth. The coronavirus epidemic requires physical isolation. However, this isolation also leads to difficult emotional situations. The Brazilian nurse created her patients human warmth with the method they developed.
SOLUTION OF NURSES
Indian Express'in newsIn Brazil, where the number of cases and deaths broke records, nurses at the forefront of the fight against the pandemic sought a solution to this deprivation, he said. A photo of a pair of gloves holding the hand of an intensive care provider and giving him the message "You are not alone" was shared on social media.
PHOTOS TIMES TIMES SHARE
The water-filled gloves that cover the patient's hand represent the "human touch" and hope. There are also those who compare these gloves with the "hand of God". This photo, which is also a reminder of the sensitivity of the situation in which we live, has also been shared thousands of times on social media.
"CAN DEFECT DEATH"
Assoc. Dr. Veysi Çeri draws attention to the support method used by nurses in Brazil for patients in intensive care from their social media account. He suggested that the hand of feeling of nurses to patients with water filled with surgical gloves could reduce death itself.
Çeri said, "An important reason for the development of delirium in patients in intensive care is that patients remain socially isolated. A nurse in Brazil, who noticed this, gave the patients a hand-holding effect with gloves full of hot water. I think this practice can reduce deaths itself. "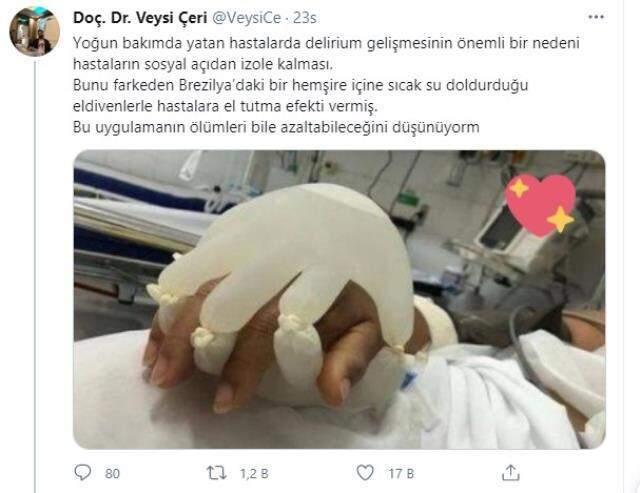 WHAT IS DELIRIUM?
Delirium is a serious disorder of mental ability. Confusion in consciousness is a temporary condition that manifests itself with difficulty concentrating on things, having strange dreams, seeing things around changing form and location, or senseless anger, diminished environmental awareness and confusion.
Source link