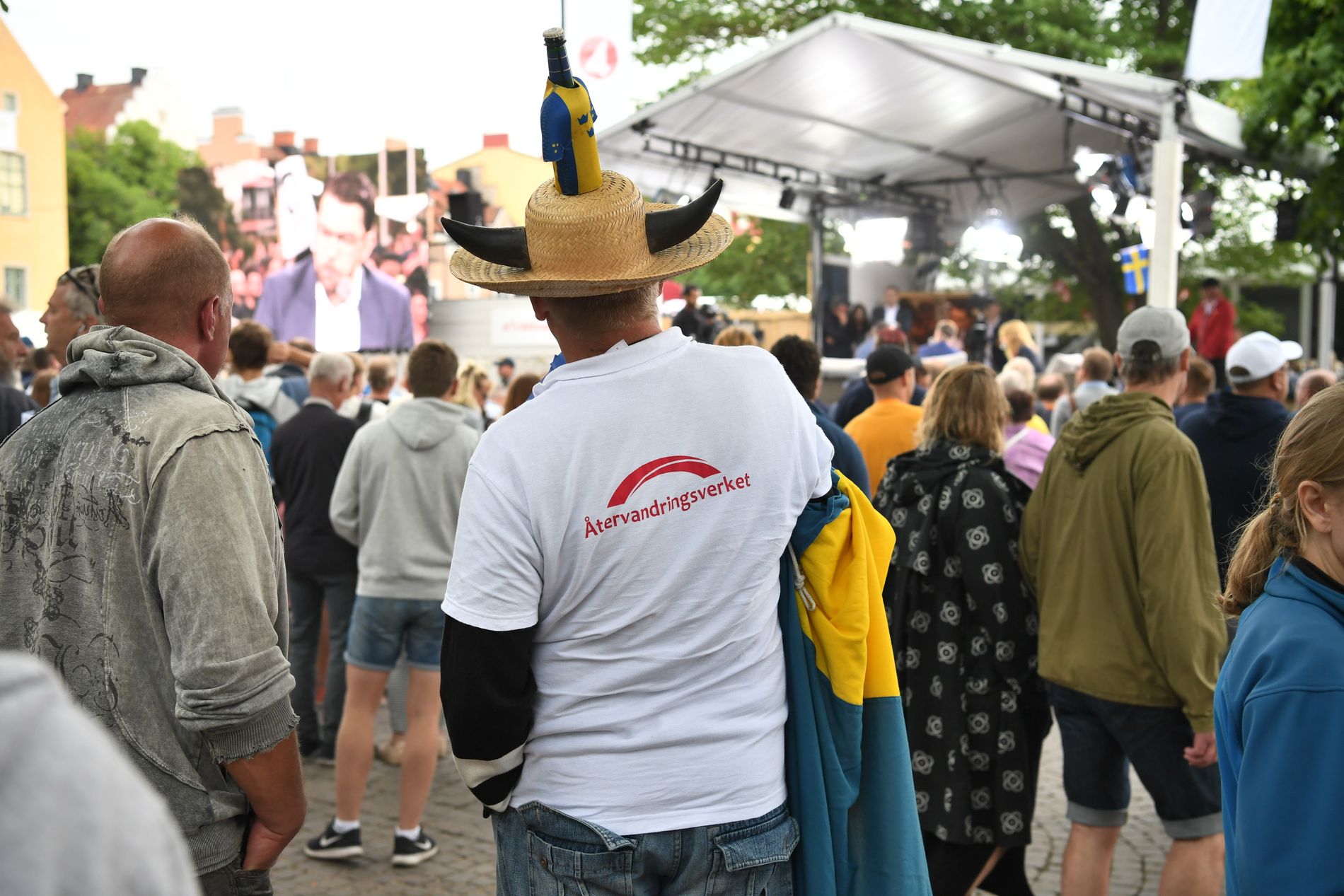 Photo: Henrik Montgomery / TT
Man with the current shirt in Almedalen this summer.
offTT
When the right-wing extremist party Alternatives for Sweden (AFS) printed shirts with the Migration Board's logo and the word "immigration agency" next to this summer, the authority reported it to the police.
In the autumn, prosecutors decided not to initiate a preliminary investigation into trademark infringement, which the Migration Board now wants to be reconsidered.
"We choose to move on because we believe the issue is of great importance," writes Fredrik Bengtsson, Communications Director in a press release.
The Swedish Migration Board believes that there is a strong public interest in testing whether the use of the logo is a criminal act or not.
"This time, the Migration Board was hit, next time someone else could be affected. Therefore, we want the National Prosecutor's Office to reconsider the prosecutor's previous decision," writes Fredrik Bengtsson.
He adds that the risk is great that new arrivals risk mixing the Migration Board with AFS's use of the logo and that it has caused damage to the authority.
Source link