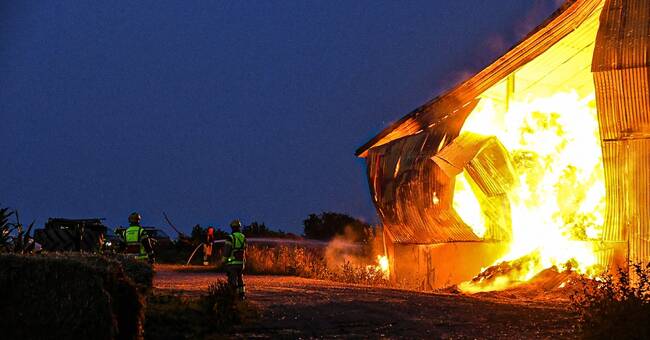 The alarm came just after 9 a.m. on Saturday night.
– There are two engine rooms that are on fire and they have to burn down completely, says Sara Andersson, press spokesperson at the police.
The rescue service has a large deployment at the site, which is fenced off with a safety distance of 300 meters, because fertilizers are stored on the site, which means that the fire smoke is toxic.
The fire is strong, which has to do with large amounts of straw being stored in the buildings.
A VMA – an important announcement for the public – was issued at 11pm where residents in the area are urged to go inside and close windows, doors and ventilation.
No person should be injured. It is unclear how the fire started.
Source link