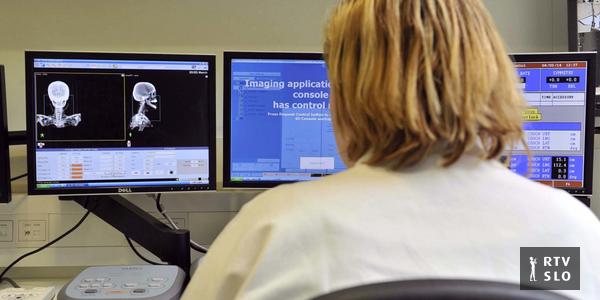 [ad_1]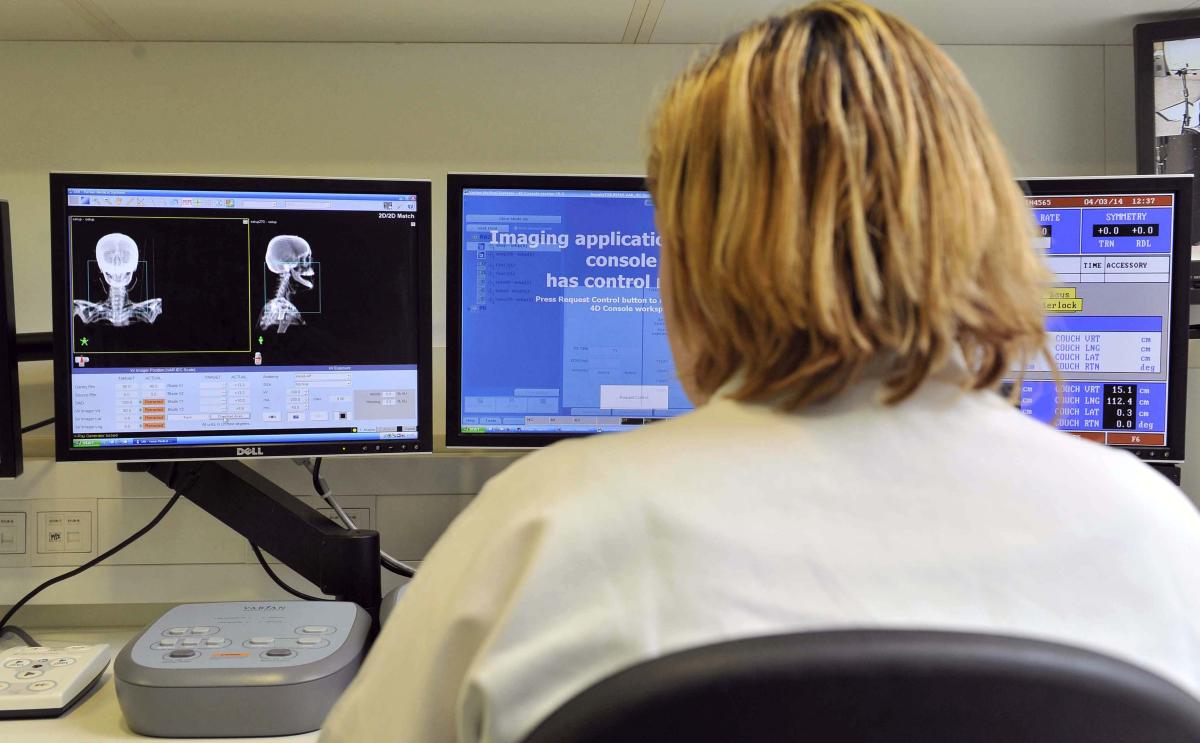 A new website has come to life platform onKOvid to control the burden of cancer during an epidemic covid-19 v Slovenia, which enables real-time monitoring of the situation in the field of oncology and observation of possible abnormalities, which, according to the Oncology Institute, provides the basis for changes in measures. The Oncology Institute Ljubljana emphasizes that cancer is the most important and most common health problem in our society, that we should manage it in parallel with the epidemic.
This year's data show that referrals for initial oncology research have returned to pre-epidemic levels or increased somewhat. However, it is still a cause for concern, they say at the Oncology Institute, that we are discovering 10 percent fewer new cancers than before the epidemic. The numbers vary according to the type of cancer, with particularly large drops in new cases, according to their data, in skin cancer, prostate cancer and blood cancer.
The data collected show that the third wave of the epidemic ni affected a smaller number of referrals for the initial oncological examination.
Fewer cancer patients hospitalized
However, they noticed this in March and April 2020 v the two largest center – at the Oncology Institute Ljubljana and v UKC Maribor – number of new cancer patients v hospital fell. In clinical practice, doctors at the Oncology Institute already see that cancer patients are coming for treatment. v higher stages, which have a worse prognosis of disease outcome.
They are worried about the long-term consequences of harassment
"We are concerned about the long-term consequences of the impact of the epidemic on cancer, so we are concerned about perceived delays v diagnostics. Cancer patients ni less, we will discover them only later. When patients see a doctor v advanced stages of disease and cancer treatment are delayed, we can expect worse treated outcomes, worse quality of life and worse survival, which worries us the most., " says the head of Epidemiology and Cancer Registry at the Olympics Vesna Zadnik.
Therefore, they are urging residents to attend cancer screenings v programs ZORA, DORA and Svit and that they do not delay a visit to the doctor at the early signs of illness.
These preventive screening programs were suspended at the beginning of the epidemic, v however, they only adapted their execution later. Namely, oncology is one of the exceptions in health care activities, the operation of which must be performed smoothly, despite other restrictive measures. However, according to the findings of the Oncology Institute, broader social changes have indirectly affected the use and accessibility of health care. "Maybe people with their non-specific problems, who may already be reporting cancer, do not turn to their doctor, like the health care system. ni just as accessible as we used to live, "they add.
// Production steps of ECMA-262, Edition 6, 22.1.2.1 Array.from||(Array.from=function(){var r;try{r=Symbol.iterator?Symbol.iterator:"Symbol(Symbol.iterator)"}catch //IE11 polyfill if (!String.prototype.includes) { String.prototype.includes = function() { 'use strict'; return String.prototype.indexOf.apply(this, arguments) !== -1; }; }
// Cookie helper var cookieHelper = { getCookie: function(name) { var value = "; " + document.cookie; var parts = value.split("; " + name + "="); if (parts.length == 2) return parts.pop().split(";").shift(); },
setCookie: function(name, value, days) { var d = new Date; d.setTime(d.getTime() + 24*60*60*1000*days); document.cookie = name + "=" + value + ";domain=.rtvslo.si;path=/;expires=" + d.toGMTString() + ";secure;"; },
deleteCookie: function(name) { cookieHelper.setCookie(name, '', -1); },
cookieExist: function(cookieName) { if (document.cookie.split(';').filter(function(item) { return item.includes(cookieName + '=') }).length) { //console.log('Cookie founded!'); return true; } return false; } }; // END: Cookie helper
// iProm (function(a,g,b,c){ a[c]=a[c]||function(){ "undefined"===typeof a.ipromNS?(a[c].q=a[c].q||[]).push(arguments):a.ipromNS.execute(arguments)}; var k=function(){ var b=g.getElementsByTagName("script")[0];return function h(f){ var e=f.shift();a[c]("setConfig",{ server:e}); var d=document.createElement("script");0-1){ cookieConsent = true; } var $sid = 'slovenija'; var $ssid = 'zdravje'; if($sid == ''){ $sid = 'default'; } if(cookieConsent == false){ $sid = 'safe'; $ssid = ''; } //console.log('rtvslo',$sid,$ssid); _ipromNS('init', { sitePath: ['rtvslo',$sid,$ssid], cookieConsent: cookieConsent }); // END: iProm
// Dark mode, Comments & Login if (document.cookie.indexOf('darkModeEnabled=true') != -1) document.body.classList.add('dark-mode'); if (document.cookie.indexOf('showComments=true') != -1) document.body.classList.add('show-comments-enabled'); if (document.cookie.indexOf('APISESSION_USER_ID') != -1) { document.body.classList.add('user-logged-in'); } else { document.body.classList.add('user-logged-out'); }
// Mobile check var mobile = false; var mobile_xs = false;
var checkIfMobile = function checkIfMobile() { var w = window.innerWidth || document.documentElement.clientWidth || document.body.clientWidth;
w < 992 ? (mobile = true) : (mobile = false); // 992px = lg breakpoint w < 576 ? (mobile_xs = true) : (mobile_xs = false); // 576px = sm breakpoint }; checkIfMobile(); window.addEventListener("resize", checkIfMobile); // iOS standalone var isIos = function isIos() { var userAgent = window.navigator.userAgent.toLowerCase(); return /iphone|ipad|ipod/.test(userAgent); }; // Detects if device is on iOS var isInStandaloneMode = function isInStandaloneMode() { return "standalone" in window.navigator && window.navigator.standalone; }; // Detects if device is in iOS standalone mode var showIosNative = false; if (window.location.href.indexOf("show-ios-native") !== -1) document.cookie = "showIosNative=true"; if (document.cookie && document.cookie.indexOf("showIosNative=true") != -1) showIosNative = true; if ((isIos() && isInStandaloneMode() && mobile) || showIosNative) document.body.classList.add("ios-standalone"); // Facebook if(document.cookie && document.cookie.indexOf("cc_social=yes") > -1){ (function(d, s, id) { var js, fjs = d.getElementsByTagName(s)[0]; if (d.getElementById(id)) return; js = d.createElement(s); js.id = id; js.src="https://connect.facebook.net/sl_SI/sdk.js#xfbml=1&autoLogAppEvents=1&version=v3.1&appId=142347525793254"; fjs.parentNode.insertBefore(js, fjs); }(document, 'script', 'facebook-jssdk')); }


[ad_2]
Source link