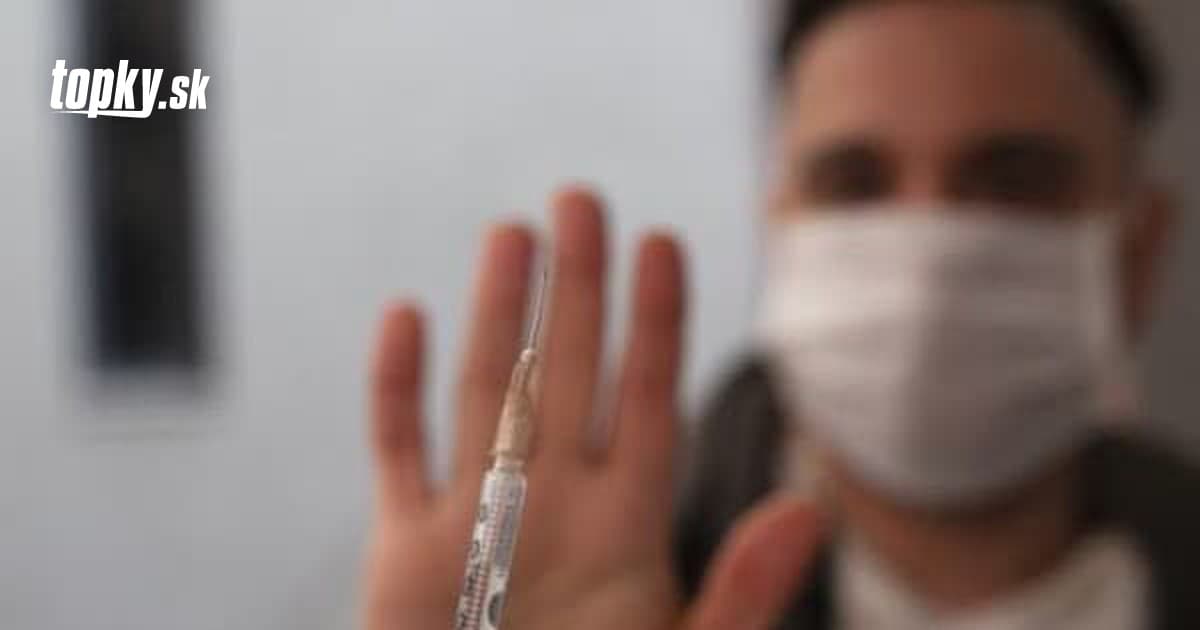 This follows from a survey within the project How are you, Slovakia? It has been monitoring the attitude of the population for a long time since the start of strict quarantine measures in March 2020.
Their data show that "only" 51.7 percent of respondents had already been vaccinated or wanted to be vaccinated. As many as 41 percent have already received the vaccine. The remaining 10.7 percent are waiting for them. Compared to May, this is only a minimal increase of three percent.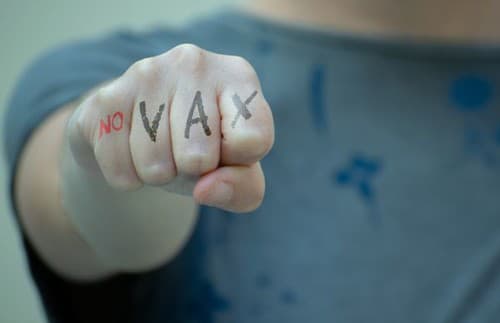 Zdroj: Getty Images
However, the situation is different, on the other hand, where the number of those who refuse vaccination has increased. From 30.9 percent in May, this figure jumped to the current 36 percent, the highest since December 2020.
More people are being vaccinated among the residents of the cities, the Bratislava region and university graduates. People who have more confidence in institutions such as the government, health care or science, and those who have people in their area who have a full course of the disease are also vaccinated.
They would change their minds
The survey showed that among those who refuse vaccination, at least 29.8 percent would change their minds if the vaccines were shown to be safe and well registered with the medical bureau. 14.3 percent would change their attitude if they could vaccinate with their doctor, and 2.5 percent if we could start filling in hospitals again and people would die.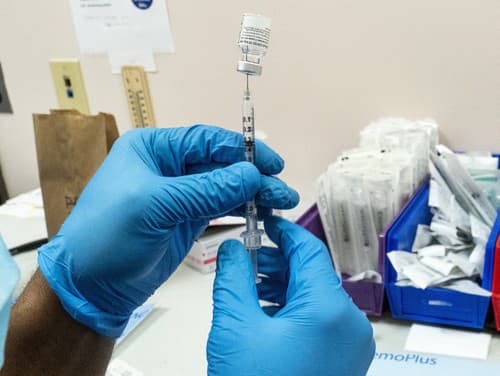 Zdroj: SITA / AP Foto / Mary Altaffer
We do not want compulsory vaccination
Despite the low vaccination rates, however, most are in favor of people deciding whether or not to inject the vaccine. Only 31.2 percent of respondents are in favor of mandatory vaccination for all those who can. Conversely, up to 61.9 per cent of respondents in the survey rejected compulsory vaccination.
Most of the respondents also had a negative attitude towards the problem of compulsory vaccination for selected groups of the population, such as people over the age of 65, health workers, social service workers, police officers and teachers. 50.5 percent of respondents did not say so. It is only 42.3 percent. More importantly, they are for such mandatory vaccination in the ranks of those who have already been vaccinated. It is approved by nearly two-thirds of them, just 65.8 percent.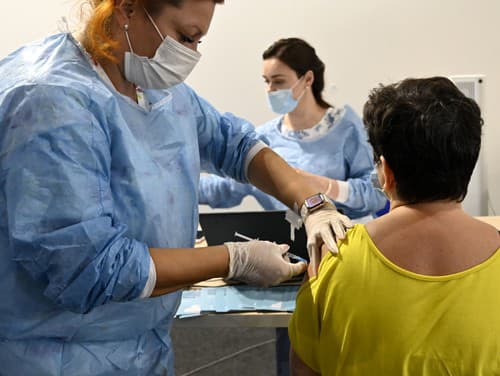 Source: TASR – Roman Hanc
Benefits for vaccinated
When asked whether milder epidemiological measures should apply to the vaccinated than to the non-vaccinated, 39.7 per cent of the respondents answered in the affirmative. Compared to May, when 46.3 percent of respondents said so, this is a decrease.
Conversely, 46.6 percent of respondents do not agree with milder epidemiological measures for vaccinated people. This number has increased significantly compared to May, when 35.4 percent of people expressed this opinion. Among those already vaccinated, however, up to 72 percent are in favor of milder epidemiological measures for those vaccinated.
Project "How are you, Slovakia?" has been following the attitude of the Slovak population for a long time since the beginning of strict quarantine measures in March 2020. The surveys were initiated by the research company MNFORCE, communications agency Seesame in collaboration with the Institute of Sociology of SAS and the Institute of Social Communication Research.
window.fbAsyncInit = function() { FB.init({ appId : '214247095256236', // App ID status : true, // check login status cookie : true, // enable cookies to allow the server to access the session xfbml : true // parse XFBML }); FB.Event.subscribe('auth.login', function () { SocialReader.afterLogin(); }); FB.getLoginStatus(function(response){ SocialReader.width = $("#floatile").length > 0 ? "narrow" : "wide"; if ((window.location+"").search("narrow") > 0) SocialReader.width = "narrow"; if ((window.location+"").search("wide") > 0) SocialReader.width = "wide"; SocialReader.showReader(response); }); }; // Load the SDK Asynchronously (function(d){ var js, id = 'facebook-jssdk'; if (d.getElementById(id)) { return; } js = d.createElement('script'); js.id = id; js.async = true; js.src = "https://connect.facebook.net/sk_SK/all.js"; d.getElementsByTagName('head')[0].appendChild(js); }(document));


Source link