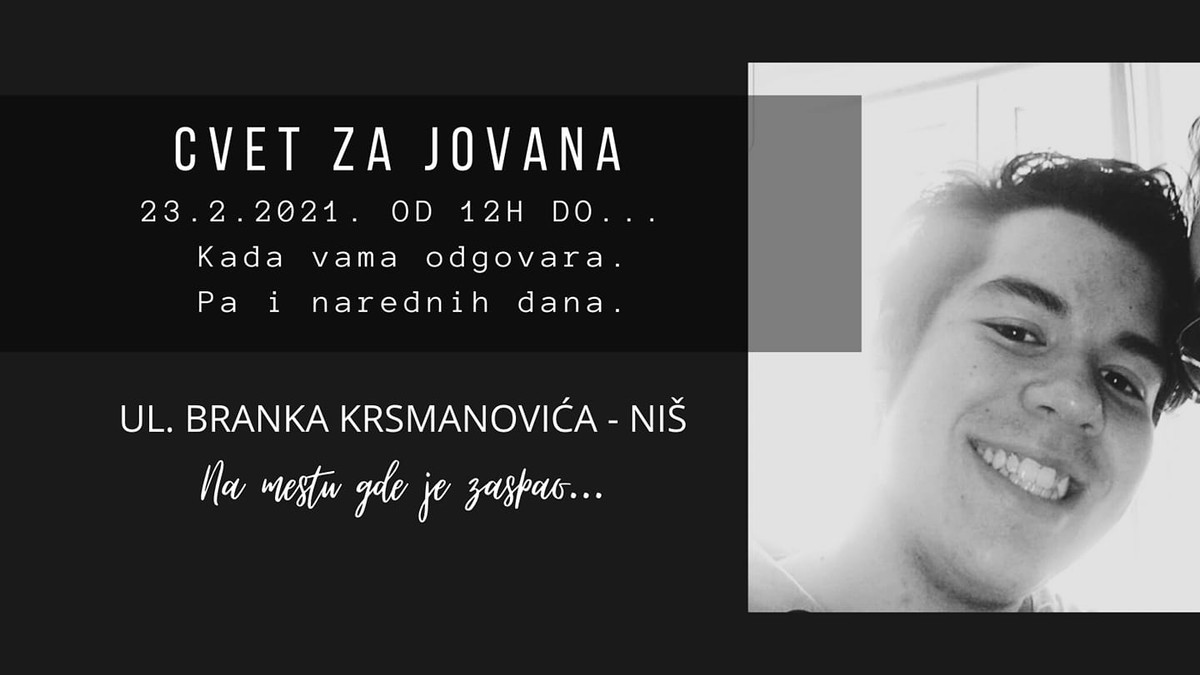 The family and friends of the injured graduate Jovan Veselinović (18) from Niš called on the residents of Niš to bring a flower or light a candle today at 12 noon in front of the building in Branko Krsmanović Street, where his body was found on February 21 after a four-day search. The next 40 days everyone did a good deed for him.
– For a boy who lives ahead. For a boy who understood people and their needs and was always there for everyone. For a boy who, with his unobtrusive nature and loud imagination, knew that every being would immediately cling to his heart. Unfortunately, his "dream" had to happen for all of us to wake up. The family would like to bring a flower for Jovan or light a candle at the place where he "fell asleep", and in the next 40 days each of us will do a good deed. Feed the person, feed the animal, save the animal, pay attention to someone, send a human SMS, listen to someone, listen even more … Thank you … To you who are part of his 18 years. To you who are now in love with him. To those of you who are preoccupied with worries and prayers for a peaceful sleep. John, sleep peacefully … We love you for forgetting … – the organizers of the meeting wrote on the "Facebook" page "Flower for John" where this event is planned.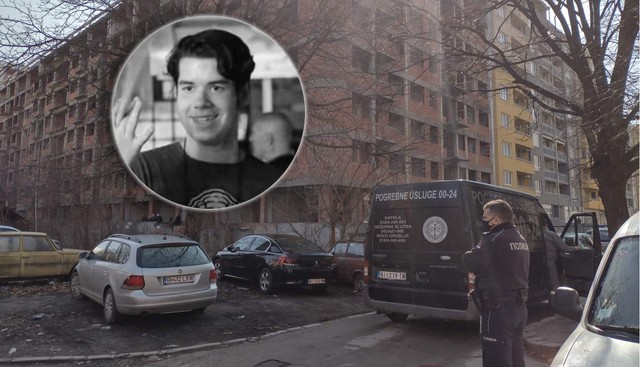 Jovan was a diplomat from the Art School in Nis, a member of MENSE and a versatile young musician who played various instruments in addition to drums. Nis recovered when he disappeared on February 17 at around 11pm on Nemanjić Boulevard while returning from another, and after a four-day search, his body was found on February 21 at an abandoned construction site in Branko Krsmanovića Street. The cause of death is still being determined. According to initial information, the death was caused by a fall from a height, and so far no scenario has been ruled out.
Milica's mother said after the body was found that she had received information from the police that Jovan had died under unexplained circumstances.
– The police have informed me that our Jovan was killed under unexplained circumstances. We do not yet know if it was an accident or a murder – she said after finding his body.
Jovan's mother Milica Cvetković also stated that the autopsy of the young man's body is underway, which, as she said, will provide answers.
The Higher Public Ministry in Nis says more investigative actions and the gathering of evidence were ordered to shed light on the event.
– Upon receiving the report that the body of a male person was in the building, the Deputy Senior Public Prosecutor conducted an investigation and ordered an examination and autopsy of the body, toxicological analysis of blood and taking recordings from nearby security cameras , all in order to determine the circumstances of the death. Further moves by the VJT will follow after receiving this evidence and analysis – says the spokesman of the Higher Public Ministry, Borislav Radonjić.