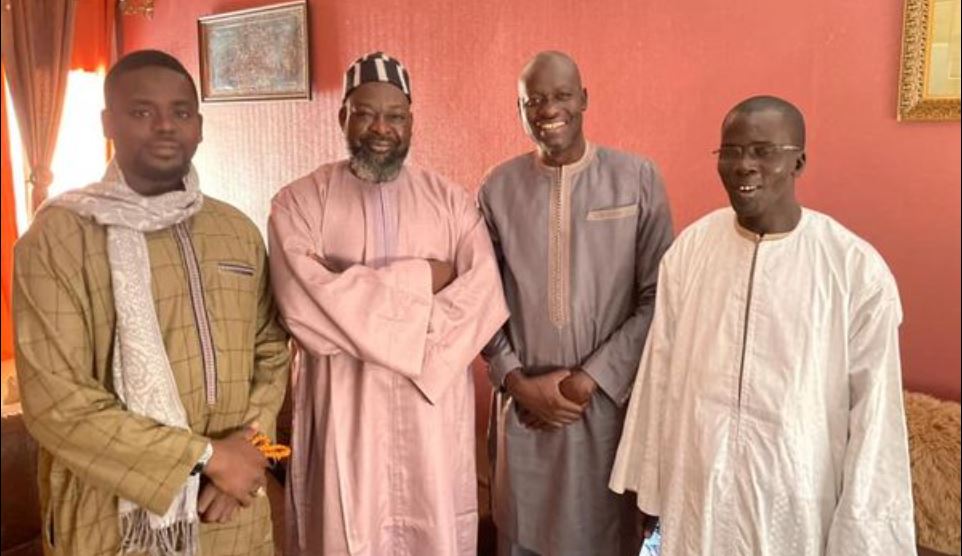 Abass Fall, the Dakar coordinator of the Pastef party recently released from prison, received a courtesy visit on Monday from Serigne Abdou Mbacké, but over his political leader, Ousmane Sonko.
Pleasure and satisfaction …
"It was with great pleasure and satisfaction that I received the visit of Serigne Abdou Mbacké Darou Mouhty, accompanied by Serigne Cheikh Thioro Mbacké, coordinator of Pastef Touba, Serigne Abo Fall and my friend Kara," explains Abass Fall.
The role of the caliph …
According to the Dakar coordinator of the Pastef party, Serigne Abdou Darou Mouhty has continued to work in the right direction since this affair (Sonko-Adji Sarr) began. Because before her arrest, Serigne Abdou Mbacké was the first to inform the Caliph of the Mourides about what was happening in Dakar.
Attachment …
To believe him, he was happy and satisfied by this endeavor that shows the attachment and consideration they have for their humble person. "Serigne Abdou Mbacké gave us advice and prayed a lot for us and for Senegal. Diërëdieuf Serigne bi ", he reveals.
Source link