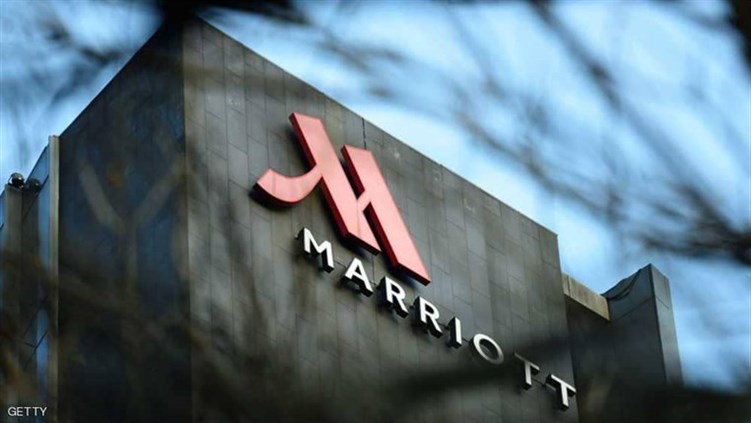 Marriott Hotel Group announced Friday that a large-scale piracy operates its databases, affecting a few 500 million people.
The group stated that an internal investigate the process of unauthorized entry # 39; of controversies since 2014.
It stated in a statement that it had received a signal on September 8, 2018 on the attempt to incorporate Starwood Network's rescue system.
The study found that "unauthorized party has encrypted and copied information".
alreadyLoaded_facebookConnect = false;
$(window).load(function () {
//$(window).bind('mousemove' , function(){ // $(window).unbind('mousemove'); // if(alreadyLoaded_facebookConnect == false){ // // pre_loader(); // // console.log("test"); // } //});
if ($(window).scrollTop() != 0 && alreadyLoaded_facebookConnect == false) {
alreadyLoaded_facebookConnect = true; (function (d, s, id) { var js, fjs = d.getElementsByTagName(s)[0]; if (d.getElementById(id)) return; js = d.createElement(s); js.id = id; js.async = true; js._https = true; js.src = "http://connect.facebook.net/en_US/all.js#xfbml=1&appId=148379388602322"; fjs.parentNode.insertBefore(js, fjs); }(document, 'script', 'facebook-jssdk')); // pre_loader(); // $(window).unbind('mousemove'); // console.log(" loaded"); //setTimeout(function(){ // $('#boxTwitter').html("Tweets by @tayyar_org");
//}, 3000);
}
});
//$(window).bind(' scroll & # 39;);
$ (window). scroll (function () {
as (alreadyLoaded_facebookConnect == false) {
alreadyLoaded_facebookConnect = true;
// $ (window) .unbind (& # 39; scroll & # 39;);
// console.log ("download scroll");
(function (d, s, id) {
var js, fjs = d.getElementsByTagName (s)[0];
as (d.getElementById (id));
js = d.createElement (s); js.id = id;
js.async = true;
js._https = true;
js.src = "http://connect.facebook.net/en_US/all.js#xfbml=1&appId=148379388602322";
fjs.parentNode.insertBefore (js, fjs);
} (document, & # 39; script, & # 39; facebook-jssdk & # 39;));
// pre_loader ();
// $ (window) .unbind (& # 39; mousemove & # 39;);
// setTimeout (function () {
// $ (& # 39; # boxTwitter & # 39;) .html ("Tweets by @tayyar_org");
//}, 3000);
var scriptTag = document.createElement ("script");
scriptTag.type = "text / javascript"
scriptTag.src = "http://www.tayyar.org/scripts/social.js";
scriptTag.async = true;
document.getElementsByTagName ("head")[0].appendChild (scriptTag);
(function () {
$ .getScript ("http://www.tayyar.org/scripts/social.js", function () {});
});
}
});
//$(window).load(function () {
// setTimeout (function () {
// // add the returned content to a newly created script tag
// var se = document.createElement (# script; # 39;);
// se.type = "text / javascript";
// //se.async = true;
// se.text = "setTimeout (function () {pre_loader ();}, 5000);";
// document.getElementsByTagName (& # 39; body & # 39;)[0].appendChild (se);
//}, 5000);
//});