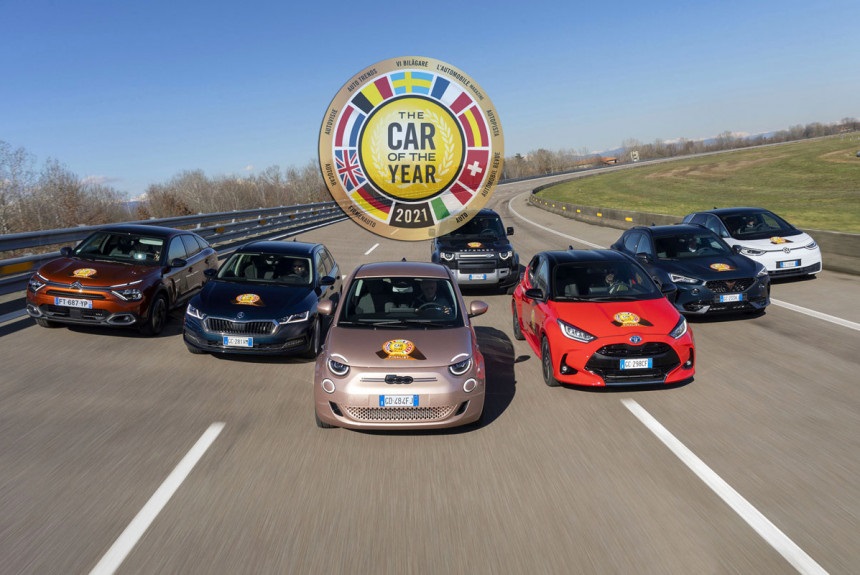 The winner of the European Car of the Year – 2021 will be announced in Geneva on March 1. This time, BMWs of the fourth series, new Volkswagen Golfs and Mercedes Benz S-Class flew past the final, and seven cars pleaded for the title Car of the Year – these are the Fiat 500, Toyota Yaris, Land Rover Defender, Cupra Formentor, Citroen C4, Skoda Octavia and Volkswagen ID. The results of the voting will be announced during an online ceremony in Geneva. Note that the Geneva Motor Show was canceled this year because last year's exhibition in a format without spectators caused the organizers a loss of 11 million Swiss francs, and most car manufacturers refused to participate in the potential Geneva – 2021 The return of the salon is not ruled out in 2022, but this since the news will not even be shown in virtual format, so the upcoming COTY video ceremony is the only one left of the traditional Geneva exhibition.
In fact, this year Sergey Znaemskiy is representing Russia on behalf of Auto Review in COTY for the first time. According to the rules of the league, he, like each of the jury members, had 25 points to be distributed among the finalist cars. Actually, the voting has already taken place, but even the judges themselves do not know the final results yet, so we will all follow the final with you. And in one of Auto Review's spring issues, we'll tell you in detail how internal competition works and how it's changed in 2021. In the meantime, popcorn up and tell us in the comments who, in your opinion, should be the Car of 2021 in Europe.
The live broadcast starts on March 1 at 17:00 in Moscow.
Source link