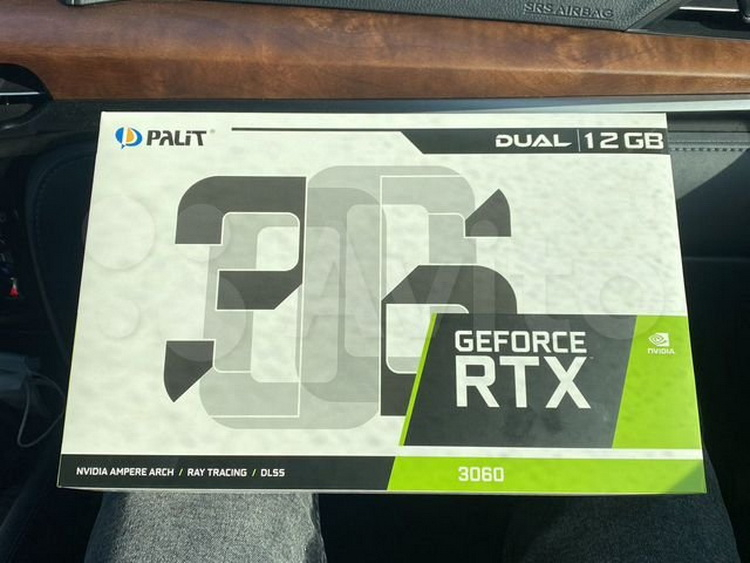 The release of the GeForce RTX 3060 graphics accelerators will take place in just three days. However, several announcements have already appeared on the Russian Avito secondary trading site offering the purchase of various options for this video card. The prices of speculators vary from 67 to 110 thousand rubles.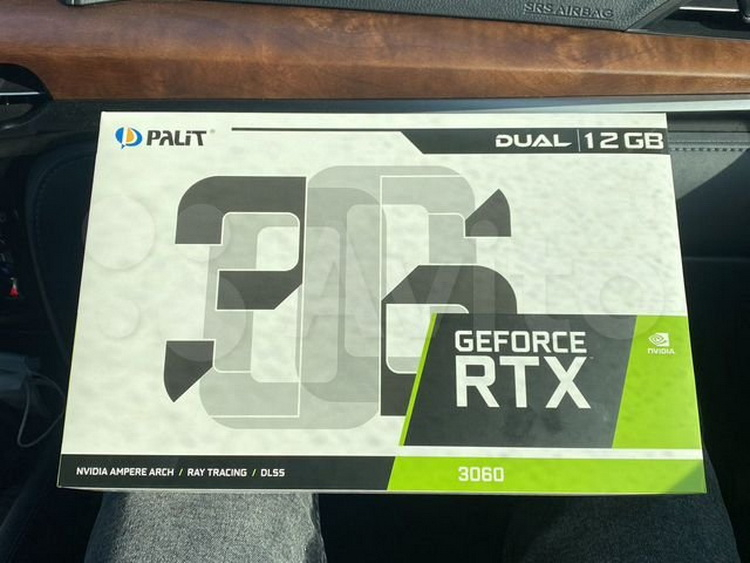 Most advertisements only offer the option to pre-order a video card, which will be in the hands of a speculator on the day of release or a few days later. However, you can also find various advertisements on the site, stating that the cards are already available and sellers are ready to give them away today.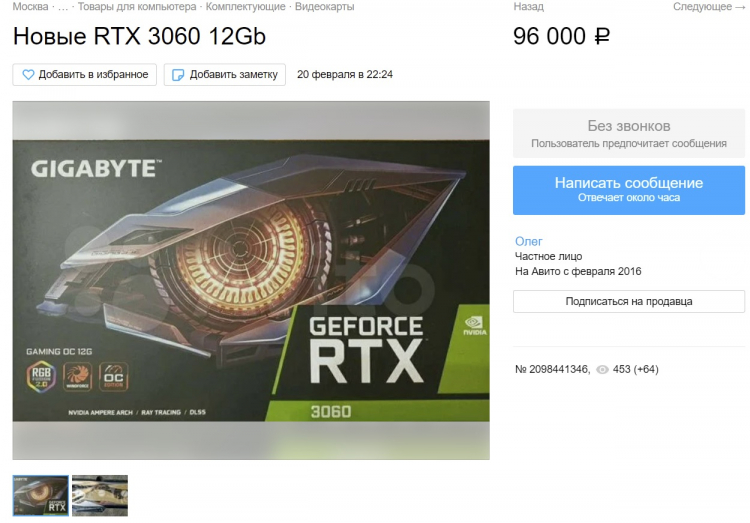 Among the available options are only models from two manufacturers – Gigabyte and Palit. Some vendors offer to buy a card not one by one, but in bulk from three or more pieces at a time. Some speculators are aware that NVIDIA has artificially limited the performance of the GeForce RTX 3060 in Ethereum mining, but the efficiency of the video card is not limited in the mining of other types of cryptocurrencies, so sellers say confidence that the new product for himself will pay.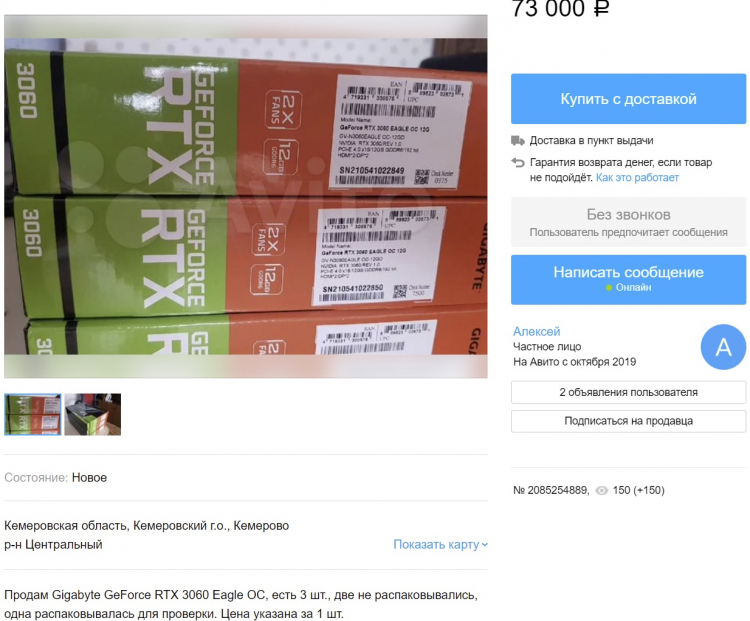 In one of the announcements, the serial numbers of graphics accelerators were released, allowing NVIDIA to calculate the official seller / distributor of these video cards. On the Russian online secondary trading site, there are also open fraudulent advertisements to buy a GeForce RTX 3060 for a price that is too low considering the general shortage of video cards in the market.
Please note that the launch of GeForce RTX 3060 is scheduled for Thursday, February 25th. The official price of the video card is set at $ 329. NVIDIA asked partners to guarantee the sale of the first supply of video cards at the recommended price and limited the ability to reduce Ethereum to reduce the hype surrounding the new product . However, these measures are unlikely to have any effect – this is indicated by the emergence of the GeForce RTX 3060 in the secondary market with a markup of 200 percent and the lack of the ability to pre-order video cards in major federal networks.
If you notice an error, select it with the mouse and press CTRL + ENTER.
Source link