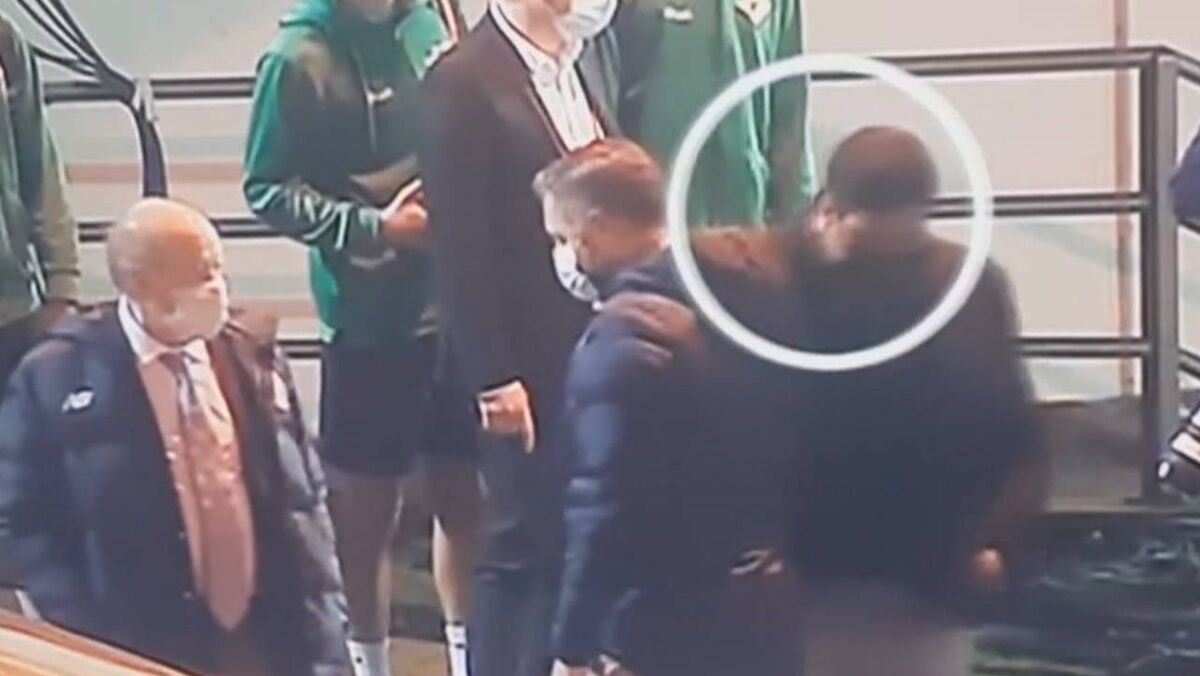 April 28, 2021 – 11:01 p.m.
Agent explains, Record, moment when he delivered an object to Sandro Oliveira
In one of several images circulating about Pedro Pinho in Moreira de Cónegos, it is possible to see the businessman handing over an object to the dragon's security guard, Sandro Oliveira, which raises doubts.
IN Take up, the agent explained that it was simply "the car key for him to pick up some boxes of red fruit", offered by the son of the president of Moreirense, Pedro Magalhães.
See all statements by Pedro Pinho Take up on this edition of Thursday and on Record Premium
By Record