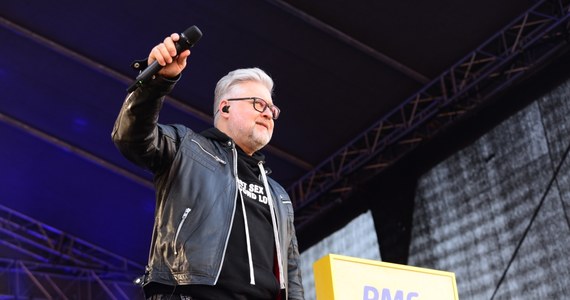 [ad_1]
Behind us is the third national song of white and red. We met at Krakow's main market square. We were accompanied by a star. Sarsa and Artur Gadowski work with the IRA team. It was beautiful and fun!
Third, we met to sing the greatest Polish hits in Krakow. We wanted to celebrate Independence Day in this way.
The stars who accompanied us in the independent film this year were Sarsa, Anna Cawan, Marta Kawasufskaya, IRA band.
A cheerful crowd of RMF FM listeners gathered under the stage.
We started the meeting by singing together the Polish countries.
Later appeared among others Perfectu, Kobranocki, Marek Grechuta, Bajmu and the IRA band's hits. The "Krakowski spleen" of the Manaam band sounded for the finale.
Singing white and red hits nationwide has its own office in Krakow and Jacek Majchrowski, president of the city of Krakow.
While we were singing Polish white and red hits for the first time in 2016, we sang the hit song "I want to be ourselves" of the Perfect group.
Last year our karaoke room was transported through Krakow's plants. With Lady Pank, Mateusz Ziółko, and Sound 's Grace, we sang a great hit song, including "Where You Always Are".
You can also listen to reports of this event on the RMFon platform.
(G / MN)
RMF 24
[ad_2]
Source link