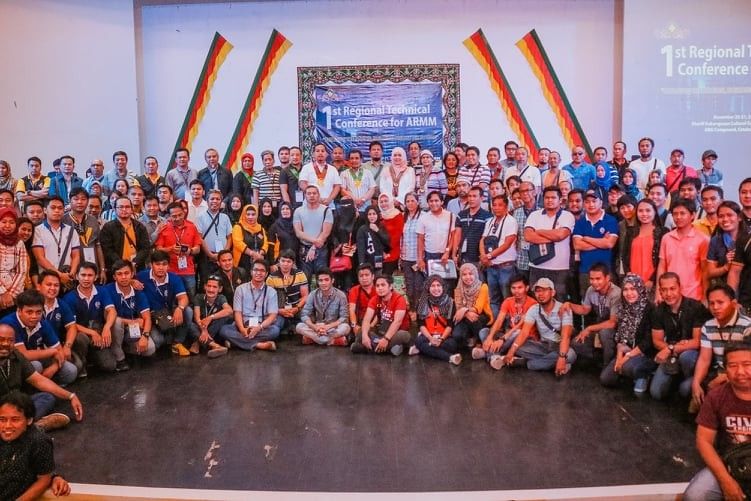 [ad_1]
Engineers will be committed to supporting peace efforts in Mindanao
John Unson (philstar.com) – November 22, 2018 – 3:26 pm
COTABATO CITY, Philippines – More than 200 engineers from southern provinces converged here and assured to support cross-section efforts to restore normalcy in troubled areas.
The event, the first ever in the Autonomous Region in Muslim Mindanao, brought together the Muslim, Christian and Lumad members of the Philippine Institute of Civil Engineers, or PICE, from ARMM's five provinces.
The ARMM covers Maguindanao and Lanao del Sur, which are both in mainland Mindanao, and the island provinces of Basilan, Sulu and Tawi-Tawi.
Issues and concerns occupying the regional community of engineers were discussed during their November 20 to 21 gathering here.
Participants also reached a consensus to bond together and continue to support peaceful means of addressing peace and security issues in the autonomous region.
The peace process between the government and the Moro Islamic Liberation Front, which has dozens of enclaves in the autonomous region, is partly focused on socio-economic interventions intended to hasten the recovery of areas devastated by armed conflicts.
The two-day activity of PICE members in the region, held at the 300-seat Shariff Kabunsuan Cultural Complex within the 31-hectare ARMM compound, was jointly organized by Engineers James Mlok and Don Mustapha Loong.
Mlok is the president of the PICE for Cotabato City and Maguindanao area. He is also the incumbent chief of Maguindanao's Second District Engineering Office.
Loong, PICE regional coordinator for the autonomous region, is the public work secretary of ARMM Gov. Mujiv Hataman, whose administration is a staunch supporter of the southern Mindanao peace process.
Lawyer Laisa Masuhud Alamia, ARMM's executive secretary, addressed the participants to the event in behalf of the chief executive of the region, Gov. Mujiv Hataman.
Alamia told them teamwork will make them stronger in pushing their peace and development agenda forward.
Among the key speakers in the dialogue of ARMM's PICE chapters were the Vice President of the Institute, Engineer Robert Licup, and MILF's top peace negotiator Muhaquer Iqbal, a key member of the Bangsamoro Transition Commission.
Iqbal, in a message, acknowledged the role of engineers in peace building and their importance to efforts to rebuild communities affected by armed conflict in past decades.
He also spoke about the Bangsamoro Organic Law, the enabling measure for the replacement of ARMM with a Bangsamoro Autonomous Region in Muslim Mindanao, or BARMM, if ratified via a plebiscite in its proposed core territory on Jan. 21, 2019.
Mlok and Loong separately said PICE members are for diplomatic means of putting closure to the nagging Moro secessionist issue hounding southern Mindanao for five decades now.
Mlok said only through cooperation among all sectors in the ARMM, the Muslims, Christians and Lumads, that lasting peace in the region can prevail.
[ad_2]
Source link