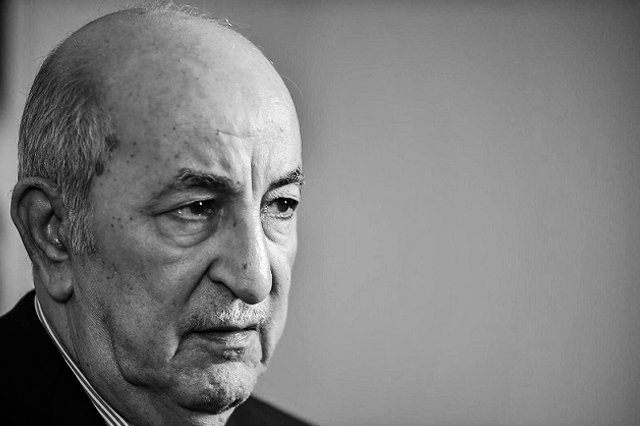 [ad_1]
By Fatima Zahra Ouriaghli, Publishing Director
N.Last week, in these columns, we published a column entitled "Algeria: The Illuminated of the Republic". And we were not wrong. Quite the opposite, we were right. Because, a few days later, on October 10, the Algerian president, Abdelmajid Tebboune, confirmed our remarks to us.
On Algerian state television, he once again spoke out about Morocco, without sparing words to show his hatred of the Kingdom, while insisting that he would not refuse mediation to reduce tensions between Algiers and Rabat. Further proof that Tebboune is the ultimate, by a decree published in the Official Yearbook on October 6, he officially terminated the functions of the Algerian ambassador to Morocco. That was recalled last July, ahead of the announcement in August of the unilateral separation of diplomatic relations with the Kingdom. But what does Tebboune want?
What's in his head? Can we hate until we refuse to normalize relations between the two countries? To pull it out of the King's outstretched hand "to work together and establish unconditional bilateral relations based on trust, dialogue and good neighborliness"?
His hostility towards the Kingdom is only consistent with his premature and irresponsible statements that increase tensions between the two countries. 76 years old, however, is the time of wisdom. Of measure. Especially if you claim to be the head of state. Except that at this age can also be achieved a certain form of senility that drives to emerge from absurdities or falsify history shame, in particular to maintain that Morocco is behind the fires that devastated Kabylia. Last summer, or that "Algeria has never violated the territorial integrity of Morocco".
The string is a little thick, is it not, Tebboune? All this leads us to say that we need to keep a close eye on the Algerian president. For what can hold for us, in the future, a seller of ideas, who can come out of such nonsense and who, of course, makes a bad plague with Algerian foreign policy?
Come on Tebboune, a little restriction! A little height! A little insight! Do not let yourself be consumed by hatred! Plant the seeds of peace with your neighbor! And if that is impossible for you, at least work so that the Algerian people, who are suffering from the economic and social crisis, make peace with their bellies!


[ad_2]
Source link