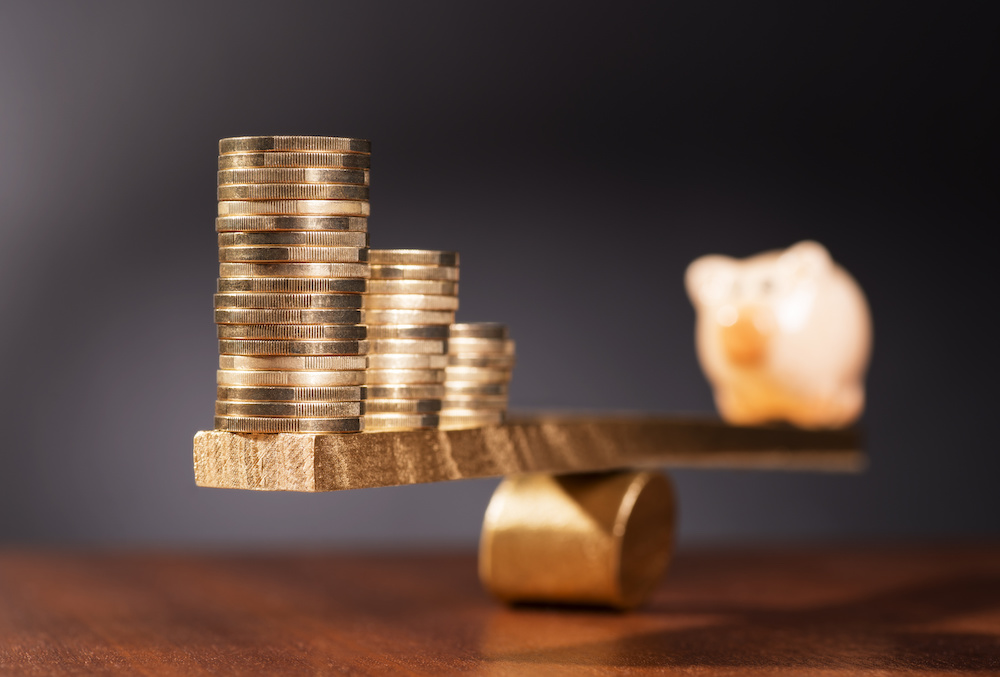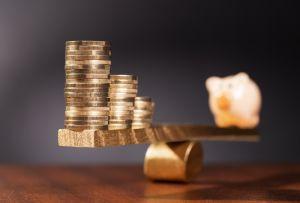 Bitcoin as digital gold is arguably one of the most heard conversations in the cryptosphere – while its use as a medium of exchange remains in the shadows – so much so that regulators themselves are ending this possibility. In fact, a survey of 30 central banks found that regulators are showing signs of openness to cryptocurrencies such as Bitcoin (BTC), as inflation problems grow. Indeed, 28% of participants consider that one of the benefits of cryptocurrencies is a non-correlated asset, but only 11% believe that they could be an alternative to gold ", according to the results of the survey. Does this really mean that central banks are ready to put Bitcoin in their treasury?
Opinions about the ability of Bitcoin to act as a store of value remain strongly mixed. In a note to investors, analysts added Goldman Sachs stated that cryptocurrencies are not direct competitors for the precious metal because of their volatility:
"We see gold as a defensive hedge against inflation and cryptocurrencies as a hedge against inflation risk."
Moreover, according to them, the competition between crypto-assets prevents one of them from becoming a serious asset that investors consider safe.
Peter Cardillo, economist at Spartan Capital Securities, believes that cryptocurrencies will not play a significant role as a safe haven, while speculation dictates their prices.
The financial director of the investment company Arca, Jeff Dorman, goes even further by claiming that Bitcoin is not a defense tool, citing as evidence the mediocre performance of the crypto currency while under negative pressure from China, famous CEOs or linked to ESG.
For his part, Mike McGlone fan Bloomberg Intelligence is of a completely opposite opinion: for him, Bitcoin seems to be on the way to becoming an accepted reserve asset around the world, while with gold it helps to provide a hedge against the increase in money supply and debt to GDP in most countries. The declining amount combined with the tendency of fiat currencies to depreciate over time and the substantial amount of money injected into the monetary system provides a solid basis for the appreciation in the price of Bitcoin. "
The Economist Peter Earle believes in the meantime that Bitcoin can become a real safe haven if one or more of the following three conditions are met:
"a sovereign debt crisis: for example, if the United States could not or would not pay interest on the 28trn USD of bonds we have in circulation";
"A severe correction of the US dollar in the foreign exchange market";
"A strong storm in inflation leading to a fall in the purchasing power of the US dollar".
Luke Sully, CEO fan Ledgermatic, a treasury tech specialist, said in an email comment that "Bitcoin as a store of value cannot be publicly supported by any central bank for one simple reason: it is not controlled by any state – nation". However, Bitcoin and gold can be seen as safe haven assets in an economic downturn. It is therefore likely that governments will choose to integrate certain features of cryptocurrencies into their own CBDCs, and several of them have been given the green light in a number of countries, most recently the European Union.
Even if Bitcoin is still far from being considered a safe haven by traditional financial circles, what would be the most likely scenarios in case of widespread adoption of Crypto-currency? Sofia Blikstad fan Arcane Research provided some answers: according to them, the position of Bitcoin will then have consequences for monetary policy, because the reduction in demand for fiat money (whether it is the dollar or otherwise) forces supervisors to take drastic measures to survive. Ms Blikstad said the most likely scenario then would be for Bitcoin to become the catalyst that will force central banks to manage their responsibility for fiat currencies.
Finally, this growing use of Bitcoin as a store of value raises the question of whether this could reduce its use as a currency of exchange. Some, like the strategic manager of Blockstream, Samson Mow, are of the opinion that these two particulars are not mutually exclusive. Mow is of the opinion that all currency must first be a value store before it can be used as a medium of exchange and then as a unit of account.
________
Follow our affiliate links:
Crypto-currencies for sale in the SEPA zone, Europe and French citizens, visit Coinhouse
Cryptocurrency for sale in Canada, visit Bitbuy
To generate interest with your bitcoins, go to the BlockFi website
To secure or store your Crypto Coins, get the Ledger or Trezor portfolios
To transact your cryptos anonymously, install the NordVPN app
To invest in mining as master nodes:
Collecting crypto while playing:
In poker on the GamingPlatform CoinPoker
To world fantasy football on the Sorare platform
If you want to learn more about investing in Bitcoin and Cryptocurrencies, here are two perfect books: "Understanding Bitcoin in 2hrs" and "Investing in Bitcoin".
Watch the latest video "The 5 Crypto News of the Week":
________________
Here are the sources of information we provide:
Our free weekly newsletter: https://www.getrevue.co/profile/CryptonewsFR
Our audio podcast: https://www.buzzsprout.com/1111262
Our YouTube channel: https://www.youtube.com/channel/UCEu7E2wqP3t3QzAWTWF9weg
Twitter: https://twitter.com/cryptonews_FR
Instagram: https://www.instagram.com/fr_cryptonews
Facebook: https://www.facebook.com/cryptonewsFR
Telegram: https://t.me/cryptonews_FR
_________