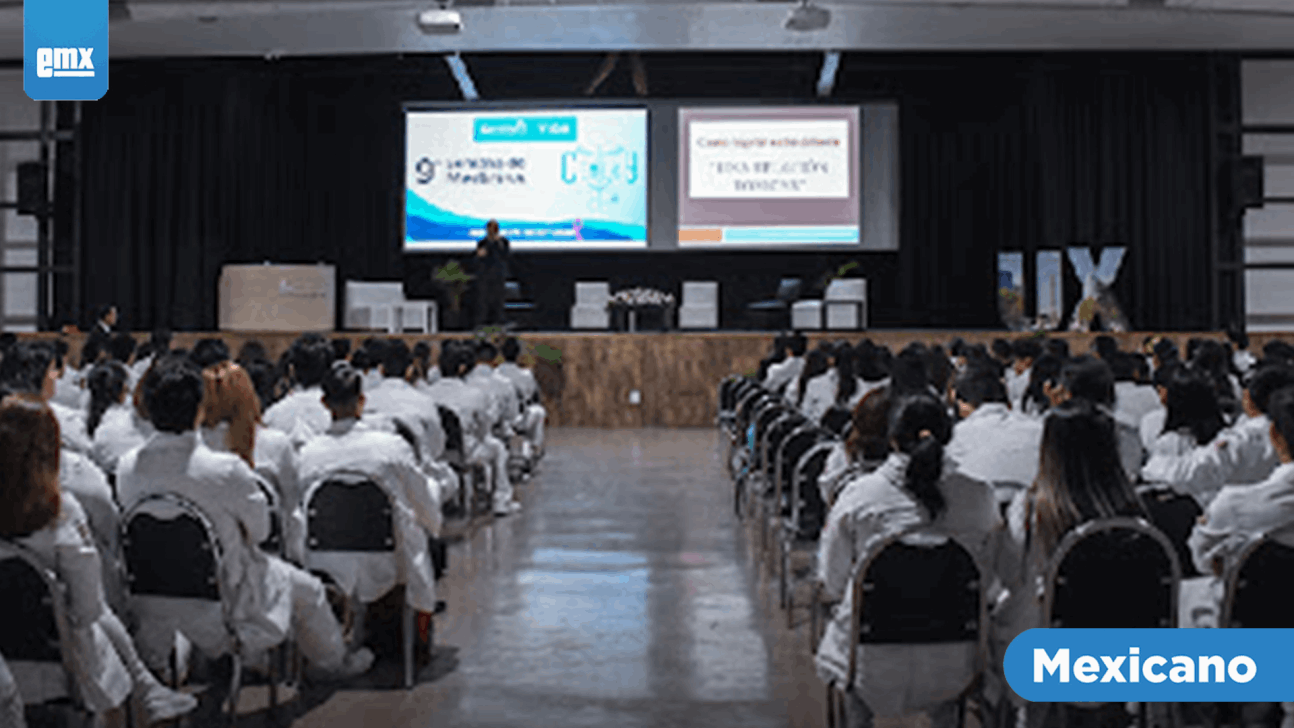 [ad_1]
The panel "COVID-19: a life experience" will take place; for students and the general public
ENSENADA.- The Xochicalco University Studies Center (CEUX) invites students, and the general public interested in the medical field, to take part in the 10th Medical Week 2021, with the theme "COVID-19: a life experience", which will be held via the institution's social networks from Monday 11 October to Wednesday 13 October from 8:00 to 14:00
The Director of the Faculty of Medicine, Simitrio Rojas Vergara, announced that this event will be held to encourage the active participation of CEUX students in solving community health issues at local, national and global levels. Through a space in which they can exchange experiences and perspectives on current issues presented in this area.
Medicine Week 2021 will include a series of conferences led by local medical experts, who will share their knowledge on the COVID-19 virus. Among them, the main address 'State effect COVID-19', given by the specialist in epidemiology, Néstor Saúl Hernández; 'Local epidemiological panorama', by Public Health teacher María Romero Salas; and the panel 'COVID-19: an experience of a lifetime', responsible for Pulmonology specialist Sergio Grave Díaz, and Rubén Valadez Martínez, a surviving COVID-19 patient.
In addition, the program will include the Panel of Communications Experts with experience in COVID-19, led by representatives of local media who have had the opportunity to cover the chronology of the city's pandemic.
The media specialists are: Elma Arámbulo Guzmán, Reporter at Radionoticias and Cadena Noticias; Nereida Álvarez Alfaro, Reporter at Contrast Noticias Ensenada; Patricia Lafarga, Reporter at Televisa; Joatam de Basabe, reporter for Televisa; Jayme García Organista, reporter at Frontera; Hugo Toscano, editor-in-chief at El Vigía; and Ernesto Ríos Chávez, of Mente Informativa.
Anyone interested in witnessing the event can find it on Facebook as '10th Medicine Week', at Xochicalco Ensenada University. For more information on the event, please call (646) 174-3980 Extension 291, or WhatsApp number (646) 117-1766


[ad_2]
Source link