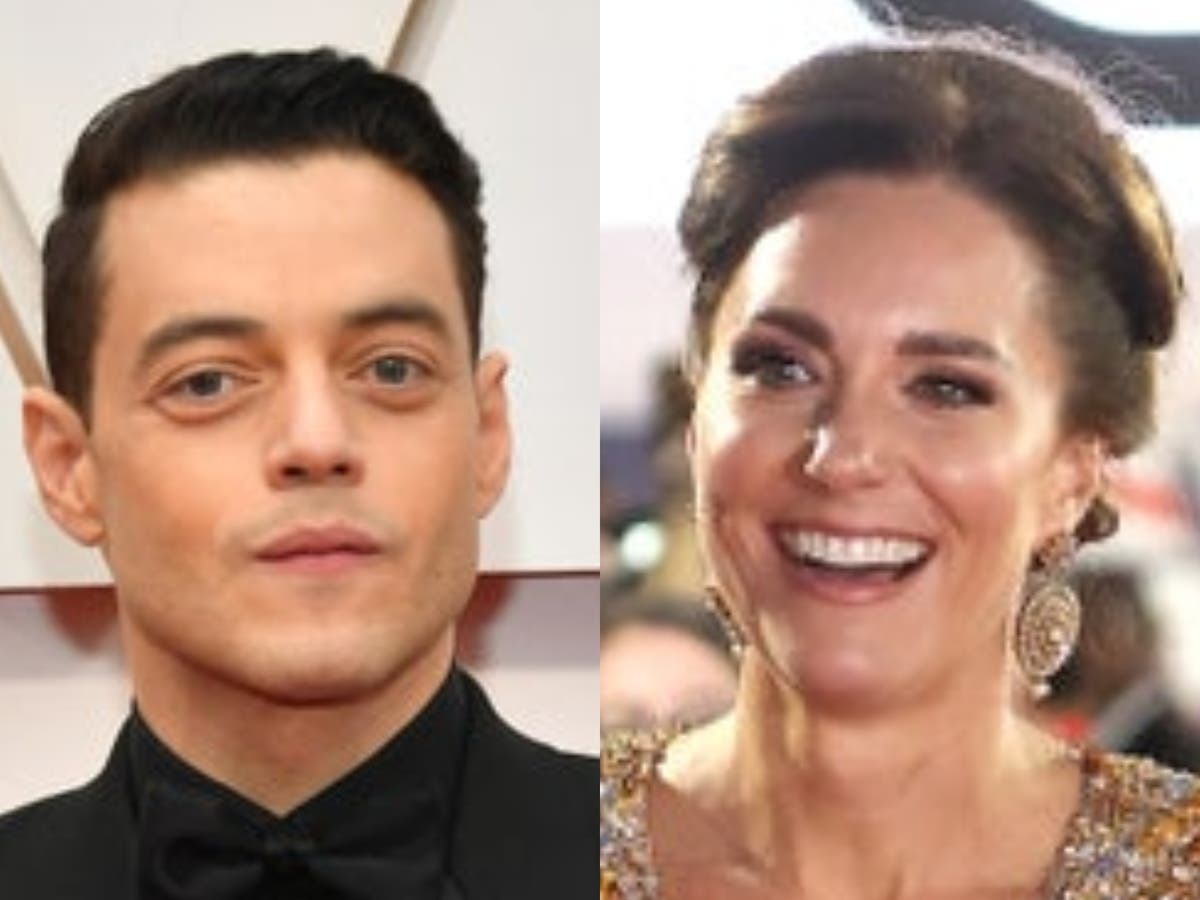 [ad_1]
Rami Malek revealed the question he once asked Kate Middleton, who seemed to catch her "off guard".
The actor, who plays the main antagonist Safin in the new James Bond movie, told the anecdote during his performance on Jimmy Kimmel Live yesterday (October 5).
Malek announced that he met royalty at the London premiere of No Time to Die, which took place at the Royal Albert Hall on 28 September.
"The royalty was there and all," Malek host Jimmy Kimmel said. "That tells you it's a special event. A movie like Bond deserves something like that ".
He went on to say, "The last time I was in the Royal Albert Hall at the Baftas, so I was acquainted with Princess Kate and Prince Will."
The 40-year-old actor then recalled meeting the Duke and Duchess of Cambridge at the awards ceremony in February 2019, where he received the Best Actor Award for his starring role in the 2018 film Bohemian Rhapsody.
Malek said they "had a nice little conversation" and went on to explain why he thinks one of his questions caught Kate "off guard".
He recalled: "At one point I looked at Princess Kate and said, 'This must be exhausting.' And she said, 'Why? [Le contesté: 'Acabas de tener un bebé, ¿verdad? Creo que se quedó sorprendida".
Leer más: No Time To Die: el último hurra de Daniel Craig es decepcionante y extrañamente anticlimático
La duquesa había dado a luz al príncipe Louis en abril de 2018, menos de un año antes de la ceremonia de los Bafta.
Malek continuó explicando que Kate pareció desviar la pregunta preguntando en cambio cómo estaba él.
El actor recordó: "[Me dijo]: 'No, how are you?' And in the most royal and elegant way he looked at me. But you can say it. Imagine he is dressed up to nine, he has to talk to all these actors ".
In response to Kimmel's observation that royalty should be careful what they say, Malek replied: 'They are very careful. But it was very cool. I think I caught her unexpected for a second. "
"And, you know, she had that look of – in the most elegant, professional and royal way – 'Yes, it's a lot, having a baby.'
The California actor revealed that he then offered his care services to the couple. However, they have not yet accepted.
Malek explained to EN! News that seeing the Duke and Duchess of Cambridge at the recent premiere of No Time to Die was "like meeting old friends."
[ad_2]
Source link