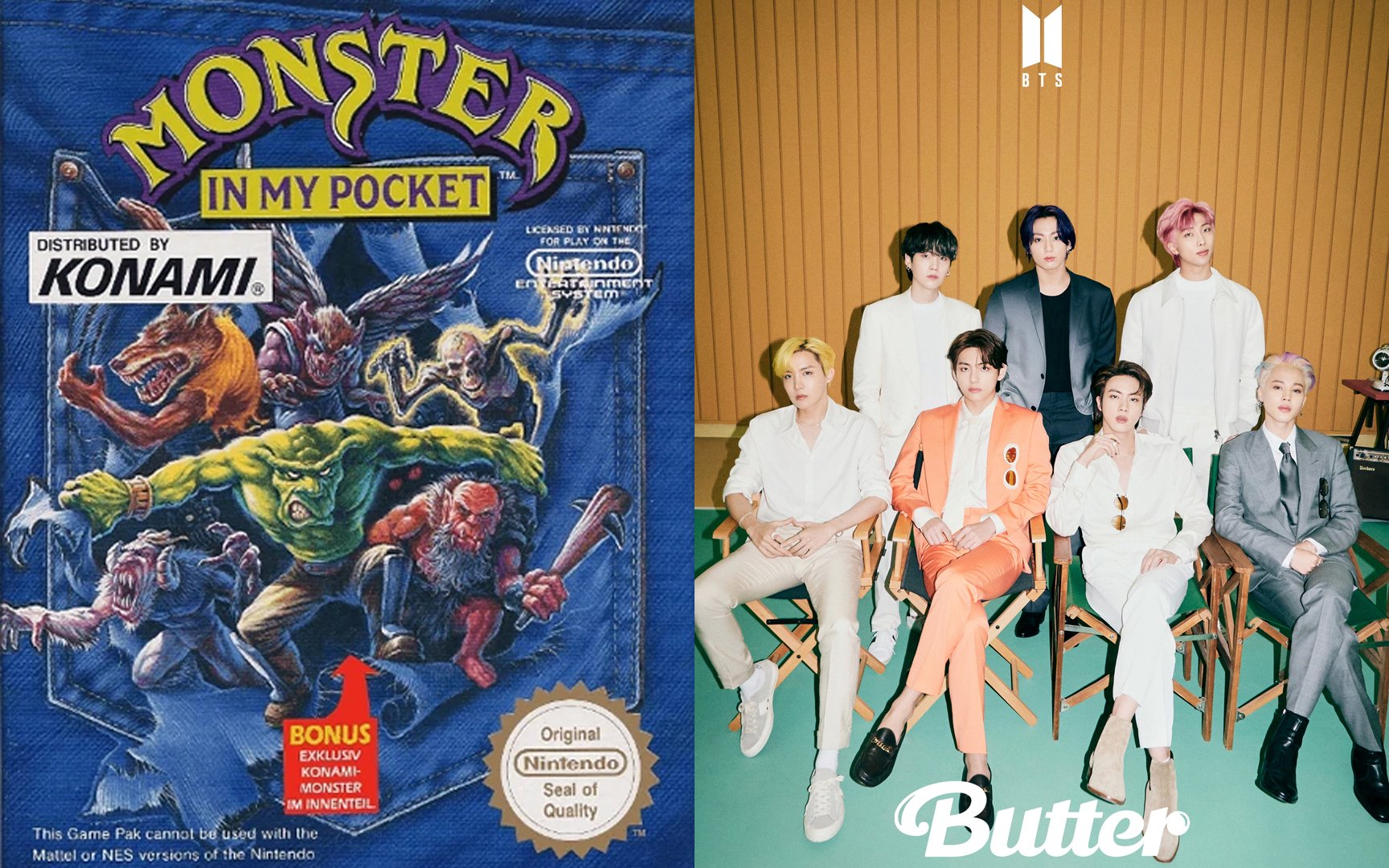 BTS's "Butter"is the group's greatest song to date when it came over Billboard's HOT 100 for the seventh consecutive week.
The boy group also released the CD version of "Butter", which sold a total of 1,975,364 copies in the first week of sale. Every time the boy group releases new materials, they have made headlines because they have become the center of worldwide attention.
Some netizens, however, were a little disappointed when they discovered "Butter" sounds very similar to a Nintendo Entertainment System (NES) game that was released in the 90s. The game 'Monster in my pocket'made by Konami was released in 1992 and is based on a comic book series.
A song composed by Kozo Nakamura en Hiroshi Takeyashu and with the title "Tower Catastrophe"Level 4 of 'Monster in My Pocket' has attracted attention. This is because the melody of the song is very similar to 'Butter' from BTS.
You can listen to the song below:
Once the melody is played for this song, the listener will be able to sing automatically "Smooth as butter, like a criminal undercover … " in her head. After finding this NES game music, netizens expressed shock over the similarities in the reports.
Netizens commented, "F *** lol, "" What is this, it's the same, "" It's so the same, "" I can hear the beginning entrance, "" It sounds right, but I think we should wait for an official statement of the company, "" "I thought it was Butter," en "Even an ordinary person can have the similarities here. "
Netizens are wondering if the foreign production team behind "Butter" bought the sampling rights to 'Monster In My Pocket's' Tower Catastrophe' and are waiting for a response from Hybe,