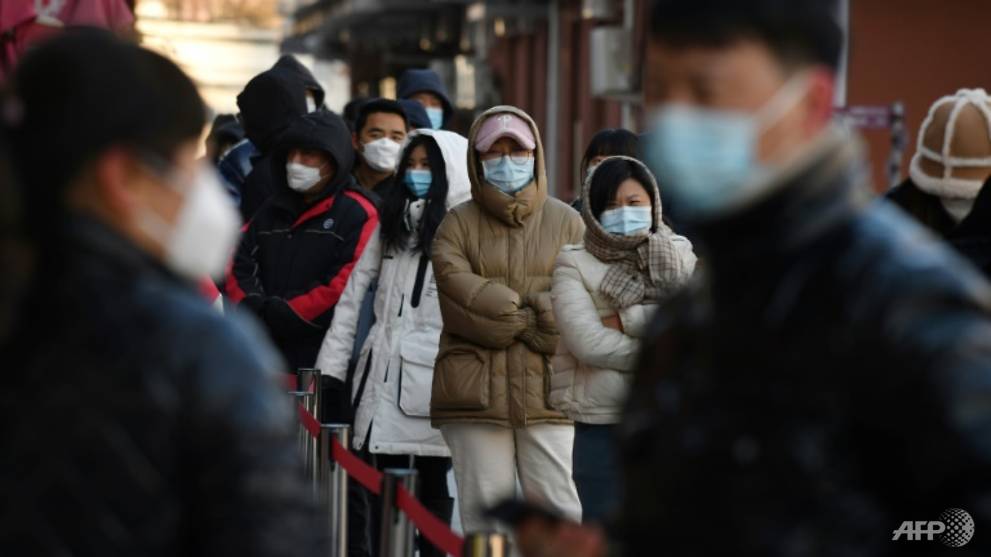 BEIJING: Fearing a COVID-19 case, lost profits and possible closures, China's local governments and hymn factories offer many incentives to persuade workers not to go home for the Chinese New Year holiday in February.
This period typically sees the majority of the 280 million workers in rural areas, as well as millions of workers living far from home, returning to see family.
The rapid coronavirus spread over the holidays of last year, however, caught many workers in their villages for months and forced them into long quarantines when they finally returned to the cities.
Factories were paralyzed, industrial production declined, and workers lost weeks of income.
LADS: WHO team arrives in Wuhan to investigate COVID-19 origin

Businesses normally pay more to those who work across the festival, but this year local governments and businesses are hoping to take up the offer much more.
Most provinces have issued notices encouraging workers to stay in place, citing the importance of epidemic control, as "guaranteeing the stability of industrial and supply chains".
Incentives include extra pay, prizes, entertainment, free birthday party banquets and scattered holiday arrangements.
The demand for labor in some sectors is already high. China's production gains, driven in part by demand from COVID – restricted consumers abroad, have surpassed the past this year, with factories struggling to fill a shortage of blue-collar workers.
A statement from the government of Ningbo, a port and industrial hub in Zhejiang province, said the halt in production over Chinese New Year amid blatant foreign demand "could cause companies huge losses".
Although it remains to be seen how many workers will remain this year, China's state planner said the "significantly lower" holiday travel is expected than normal. The southern province of Jiangxi, a major source of migrant workers, expects travel to be about 60 percent by 2019.
One chemical company in Zhejiang told local media 85 percent of its workers plan to stay this year, lured by double hourly wages and an additional tax of 500 yuan (US $ 77) for full-time attendance over the festival period.
Increased mass travel at this time also increases the risk of new coronavirus infections, which would otherwise have been largely eliminated across most of the country.
LADS: China reports most daily COVID-19 cases in more than 10 months

LADS: China reports first COVID-19 death in eight months

China on Thursday reported the largest daily jump in new COVID-19 cases in more than 10 months, as infections in the northeast of Heilongjiang province nearly tripled. Twenty-eight million people have been placed under house quarantine in the northern provinces.
Wang Zhishen, who works at a container plant in Dongguan, an export hub, said he would probably stay there if his factory remained open, despite having already bought a train ticket home to Gansu province, 2,000 km away.
"What if you get unlucky and get infected on the way home? Then your whole family can get sick," he said.
"If my factory is not closed over the holidays, I think I'm just staying in Dongguan. Going home is too risky."
For some, especially those who do not have employers who can offer prices and guarantee work over the holidays, reuniting with families is still worth the risk.
At Beijing Railway Station this week, a 64-year-old migrant worker named Wang, who works as a construction worker in the capital, was chased back to his village in eastern Shandong province before closing.
"There is no other way. We have to come back before then. We have family at home," he said, after arriving at the station seven hours before his train left Beijing.
BOOKMARK THIS: Our comprehensive coverage of the coronavirus outbreak and its developments
Download our app or subscribe to our Telegram channel for the latest updates on the outbreak of coronavirus: https://cna.asia/telegram
Source link