LG Electronics (LG) has been launching its latest and highest quality LCD TV line in the Lithuanian market since August. With state-of-the-art Quantum Dot NanoCell colors and Mini LED backlight technology, 2021 TVs deliver a striking viewing experience: richer blacks, more accurate color production, higher contrast and brightness[1],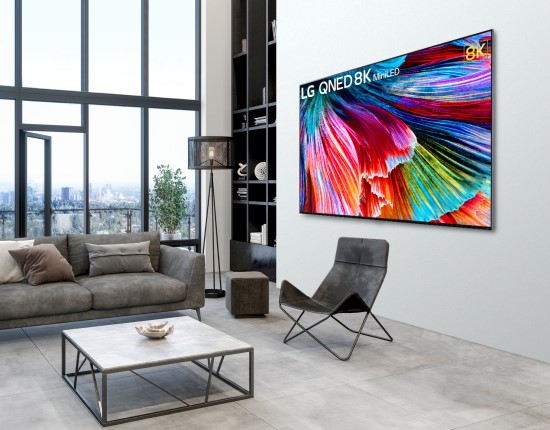 The line consists of 8K QNED99 and QNED95 series models and 4K QNED90 series models with screens ranging from about 65 inches to a whopping 86 inches [2],
Thanks to LG's own Quantum Dot NanoCell color technology, LG's QNED Mini LED TVs mark the beginning of a whole new image quality for LCD TVs with rich and accurately reproducible colors for an immersive viewing experience. Approved by the international product testing agency Intertek as 100% With the precision and consistency of the color space, the LG QNED Mini LED also eliminates color distortion when viewed from an angle, ensuring that every display in your room has the highest possible LCD image quality .
The larger the screen, the smaller the smallest details should be

LG QNED Mini LED TVs have smaller LEDs than other TVs of a similar size, and expand the light and dark areas. For example, the 86-inch 8K resolution LG TV (model 86QNED99UPA) has a backlight of about 30,000. LEDs arranged to generate about 2.5 thousand. dark areas and provide 10 times better contrast than conventional LCD TVs. Richer black and more precise detail in dark areas create a sharper sense of depth, making the image look more realistic.
Televisions for a better future

LG QNED Mini LED TVs have received the eco-product certificate from the Swiss General Surveillance Company (SGS, Société Générale de Surveillance SA). This certificate is only issued for SGS compliant products that have a low environmental impact or recycling potential.
"LG's QNED Mini LED TVs mark an evolutionary leap, thanks to LG's unique color reproduction technology and low LED backlighting, which ensures the highest possible LCD image quality," said Park Hyoung-sei, chairman of LG Home Entertainment Company. "Our latest line confirms LG's technological leadership in the premium TV market, which we achieve through continuous improvement and refinement of our innovative OLED and QNED Mini LED TVs."
[1] Compared to LG UHD TVs without NanoCell technology.
[2] Size choices may vary by brand.
Source link