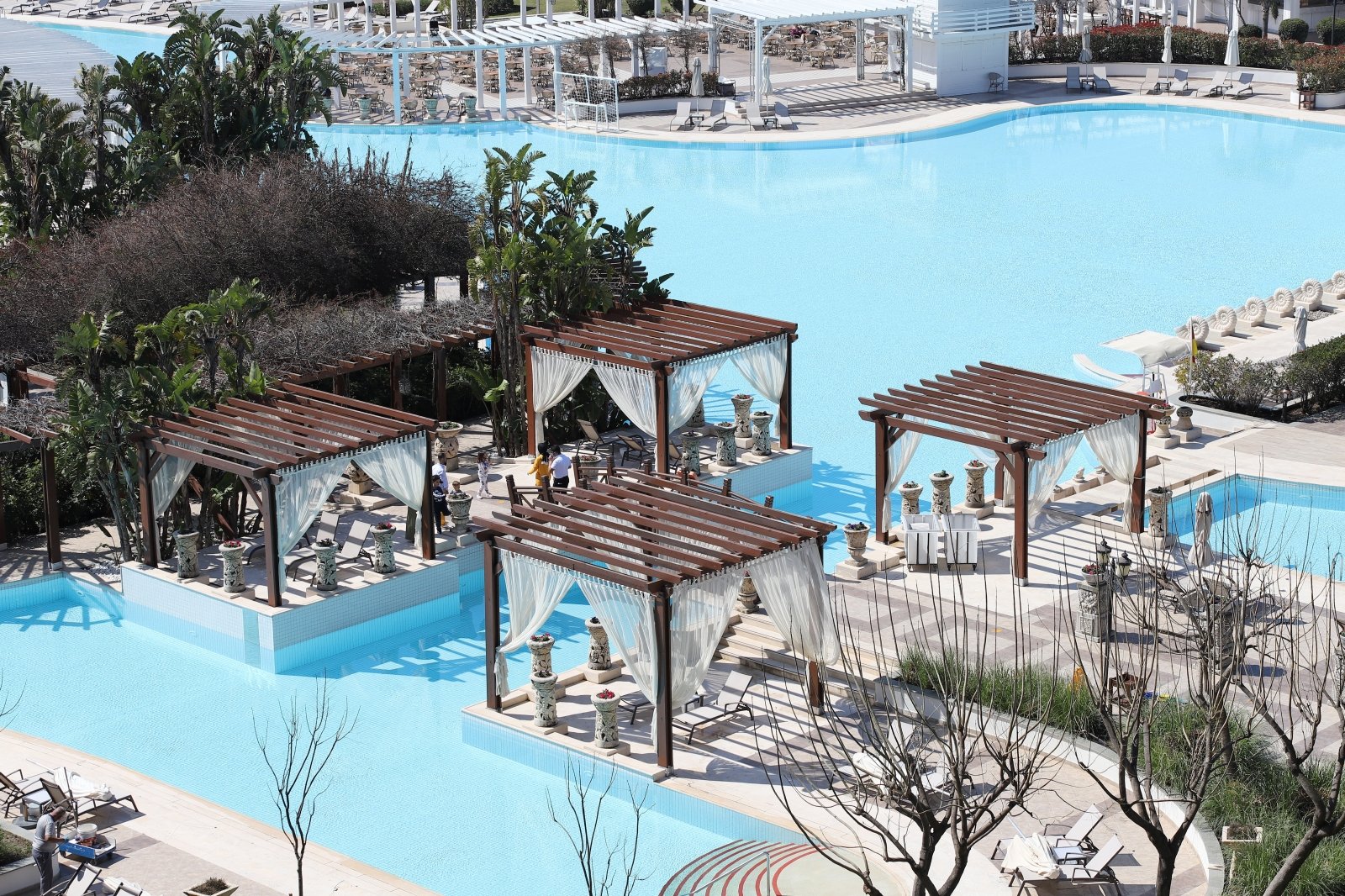 Homework is required for the trip
Tourism almost stopped by the pandemic is slowly trying to get the station back on its feet. Turkey, which is especially loved by Lithuania, is also waiting for holidaymakers – after a period of more than a year, on April 1, a plane flew back from Vilnius to Antalya Airport, full of rest in warmer countries and passengers looking for a break from daily life. And perhaps all, still resting or returning, who know of the journey, are surrounded by the question: is it possible, safe, comfortable, and worth a vacation in pandemic times?
The first thing to consider when deciding to go on holiday to Turkey, as to any other country – yes, there will be more formalities, preparation and it is really not possible to leave everything until the last minute. All participants must have a negative answer to the Covid-19 test performed by the PCR method no later than 72 hours before the flight and confirm a certificate to complete this, and complete the traveler's arrival form.
The latter is enough to have the internet and a few free minutes, and the Covid-19 test requires you to register in advance at the right time, and include it in your travel budget – we pay 75 euros per person in one of the clinics that still had free time. In other clinics the price may vary a bit, but keep in mind that not registering in advance you just can not accept.
Of course, you also need to keep in mind how you will live after returning from a trip – if you are coming from Turkey you will need to spend 10 days in self-isolation and you may shorten this period a bit unless you take another test on the seventh day and get a negative answer. So if you only have work that you can not do remotely – calculate that when you return you will still have to extend your vacation and spend time at home.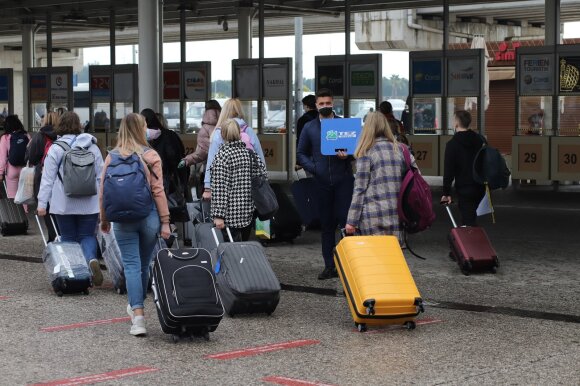 Turkey is open to tourists
© Photo by Andrius Dovidauskas
Extra worries? Of course. And the test procedure is not comfortable. However, if you know at the airport or on the plane that everyone around you has negative Covid-19 responses, you may not feel one hundred percent calm (which, unfortunately, no one can offer these days), but sure no less safe, and maybe even safer than shopping at a store or just meeting other people in town. In fact, the negative test result does not relieve them of the responsibility to wear a face mask – they are mandatory both at airports and during the flight.
Turks long for tourists
Those who have had to be in Turkey know that tourists will definitely not be left unattended. Let us say that kindness and stickiness often seem to us to play to sell something, or perhaps just unusual for our limited culture, but now it would be hard not to believe in their sincerity in welcoming tourists. Even if it's largely for economic reasons, it's fun to feel like you're truly a long awaited guest.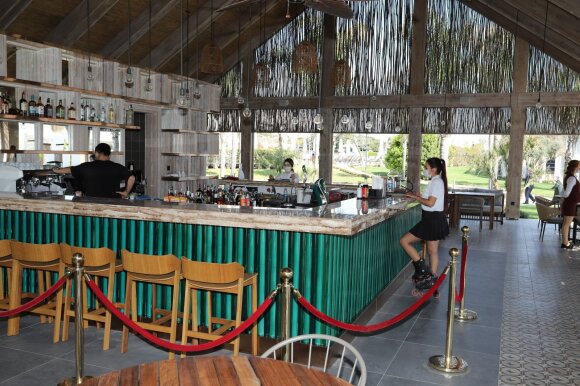 Turkey is open to tourists
© Photo by Andrius Dovidauskas
In fact, in terms of cultural differences – of course, this is subjective, but for me under normal circumstances the Turkish attempt to enter your personal space and burglary was sometimes too much, and in this case the requirements for safety distance solved it, so although the salespeople you have heard, my friend can "still, but say" thank you, no "is much easier.
The focus on tourists is now more subtle – when you start a conversation, you often miss the opportunity to say how happy you are to see guests from abroad again. Of course, the classic remains in terms of sellers – prices are reduced several times than indicated on the label.
Larger market players – hotels and tour operators – are also trying to pamper their customers: this is reflected in the currently published travel offers, where you can buy a weekly holiday in an all-inclusive hotel for only 200-300 euros. True, it should be noted that the cost of the necessary Covid-19 test should be added to this amount and that it should also be done in Turkey before returning, which still costs around € 30 per person (doctors just after come to the hotel to travel). Those who have a certificate that they have Covid-19 or have been vaccinated in the last 90 days do not have to take the test.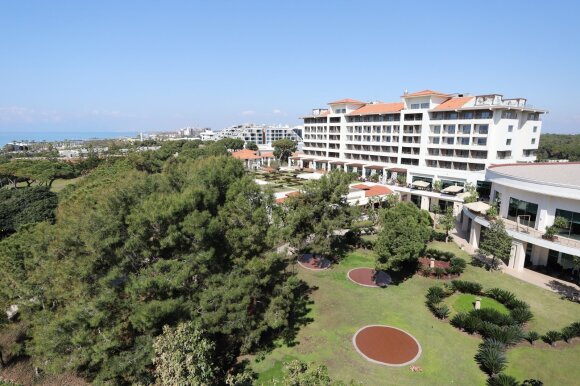 Turkey is open to tourists
© Photo by Andrius Dovidauskas
Inga Aukštuolytė, a representative of the agency "Tez Tour", opened that the most important thing for everyone at the moment is not to make a profit, but at least not to suffer losses and re-create tourism by showing people that it is really possible is to travel safely.
Evenings and weekends in the city – tourists only
Even before the pandemic, some holidaymakers in Turkey spent almost no time leaving the hotel. Today, such a choice has taken on a new meaning. Just outside the hotels almost no one works, except for a few shops – restaurants or cafes sell food only to take away, no events take place, and according to the procedure that came into force on April 1, you will not even see the locals on weekdays from 9pm to 5pm they have to follow out. As guide Kristina said, the locals are ironic that their virus is special and only spreads on the weekends, but these are the rules they have to follow at the moment.
So when we went out for a little excursion around Antalya over the weekend, we could not be surprised by the emptiness of this normally busy city: you could only see other tourists or individuals with work permits.
The idea of ​​stopping for a refreshing drink was also not so simple: when we saw people sitting in some of the open-air cafes, they tried to enter, it turned out that they were guests of the hotel cafe and no outsiders were allowed to sit, If the option to take food is suitable, the prices do not even bite in the whole center of Antalya – you can drink coffee for one euro or half, eat for 5-15 euros.
True, one modest kiosk owner still decided to look creatively at the problem: he just took a few tables to the other side of the road outside his area, where we were offered to sit down and have a quiet drink there drink. We also saw some food bought in such "nobody's territory" in a nearby cafe – but such games with surroundings seem to be a rare case in Antalya.
Those who want to update their wardrobe in Turkey can do the same – in some places there are smaller shops, large supermarkets in the city and on the highway, sometimes more than large amusement parks. Only when you visit here, it is also necessary to keep the mask in mind, and the temperature is measured for everyone who enters.
Another way to spend time is in museums, which are also allowed to be visited, so with time you can take the opportunity to visit them, often almost exclusively.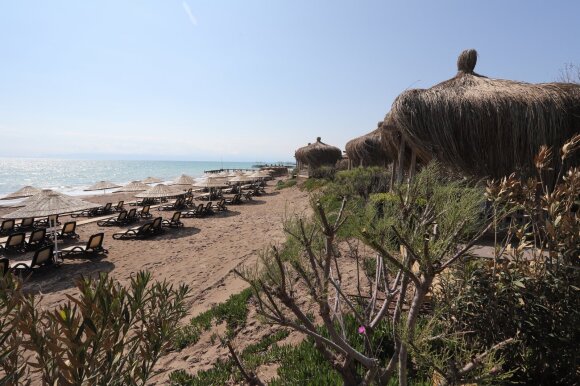 Turkey is open to tourists
© Photo by Andrius Dovidauskas
Life was concentrated in hotels
While life in the cities is over, hotels try to offer tourists everything so that they do not have to get bored. Of course, specific offers depend on each hotel, but all are required to have a Covid-19 security certificate proving that staff are vaccinated, the hotel complies with other security rules, so at least restaurants and cafes work in everything.
The order of service in them has changed – there is no longer the often offered "buffet": food is stored behind a glass and on request it is placed individually by the service staff. Actually much more orderly and comfortable. By the way, Aliaksandra Charnyshova Ismailov, sales manager at the Ela Quality Resort, where we stayed, found that although such a service requires more staff, the hotel saves on food because in the past large sums of money were wasted, that is loaded but not eaten.
In restaurants where you choose from the menu, you can simply read it by scanning the QR code on your phone: everything is done to avoid unnecessary contacts as much as possible. But nothing prevents you from sitting at the same table with loved ones or friends, sharing food and even chatting until late at night – after a pandemic year, such a simple thing seems like an incredible celebration.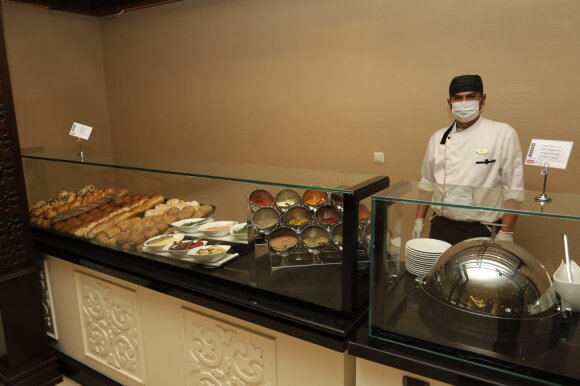 Turkey is open to tourists
© Photo by Andrius Dovidauskas
Those with a larger wallet can also stay in a separate area of ​​the hotel, such as in separate cabins, where it is possible not to meet other people at all and eat at a nearby restaurant instead of with other hotel guests. However, if there are those for whom Covid-19 is prescribed, there are separate rooms away from the rest of the population. The representative of the hotel did not hide the existence of such cases, but very few, so that the situation was quickly resolved smoothly.
The choice for entertainment in hotels is true, decreased – there is no longer a disco, some previously shown movie screenings and other mass entertainment inside. However, activities with enough people from your social bubble are allowed – you can after billiards billiards, bowling, enjoy a sauna, massage, etc.
Of course, most attention, especially from children, is probably paid to swimming pools, and for adults – just a walk by the sea, and for some, even swimming. Although the air temperature on our travel days was only warm up to about 20 degrees, only the hottest people dared to dance in the waves, and others just enjoyed the sun, but according to the forecasts of the daily warm weather, almost everyone will probably be at sea dance fast.
Another very popular question without air – is it always necessary to be there with masks as well? In public places outside the hotel – yes. In hotels, staff is worn out, guests are not everyone, and it is up to them to decide. As one of our hotel representatives said, "we know people on holiday don't want to think about a pandemic."
It is strictly forbidden to use the information published by DELFI on other websites, in the media or elsewhere, or to distribute our material in any form without permission, and if permission has been obtained, it is necessary to use DELFI as a source call.