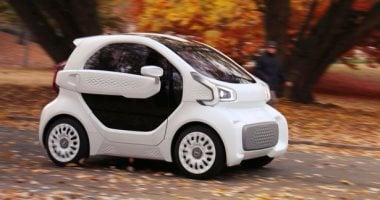 [ad_1]
The International Energy Agency (IEA) said that electric vehicles and more rational fuel technologies will reduce more oil demand by 2040 than expected, but the world could face a supply crisis without sufficient investment in new production.
The Paris-based agency predicted oil demand would peak before 2040 at the 2018 World Energy Outlook.
According to the main prospect of the IAEA, demand is expected to rise by about 1 million barrels daily by 2025 and stabilize at a stable rate of 250,000 barrels per day by 2040. In 2040, it is expected to peak at 106.3 million barrels per day.
"According to the new policy, demand in 2040 was adjusted to more than a million barrels a day compared to last year's expectations due to rapid growth in the short term and changes in US fuel consumption policies.
The IEA believes that by 2040, about 300 million electric vehicles will be the same as a year ago. However, it is expected that demand will decline by 3.3 million barrels per day from a loss of 2.5 million barrels per day from the current authorities' previous estimates.
"The efficiency standard is more important to curb the growth of oil demand, as the efficiency of non-electric fleets is expected to decrease by more than 9 million barrels per day in 2040.
Traffic demand is expected to increase from 41.2 million barrels per day in 2017 to 44.9 million barrels in 2040, while industrial demand and petrochemicals are expected to increase from 17.8 million barrels in 2017 to 23.3 million barrels in 2040.
With demand expected in developed countries expected to decline by an average of 400,000 barrels per year by 2040, the increase in world oil demand will lead to economic growth in developing countries, particularly in China and India, the IEA said.
In terms of supplies, the world 's largest oil producer, the United States, is expected to outpace production by 2025 and is expected to increase by 5.2 million barrels from its current level of 11.6 million barrels.
Following that year, the IEA expects US oil production to decline and OPEC's market share to rise from 30% to 45% by 2040.
The FDA said it will need new sources, whether or not demand has increased.
[ad_2]
Source link