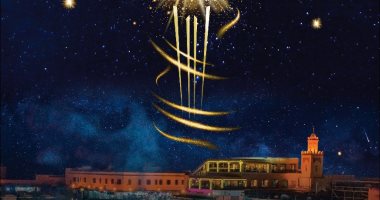 [ad_1]
Marrakech's international film festival will launch a new program "Atlas Workshops" to support talent in Africa and the Middle East. 150 This platform is the initiative to catch up with post-production movie projects and directors to accelerate production, give them better knowledge of the market, and strengthen their networks.
Created exclusively for Africa and the Middle East, the Atlas Workshop is a unique and professional platform for supervision, sharing the experience and experience of international professionals and local talent.
The "Atlas Workshop" is designed to be a permanent director in the process of preparing one, two, or three feature films, regardless of whether they are fictional or documentary.
This is the first session to participate in this workshop. 8 Projects under development6 Post-production movie 9 The country is one of these projects.14, there 5 Selected Moroccan films based on "National Project Request" 50 Candidate, in project5 These three Moroccans are directed by women.
In this workshop, the director conducts a full day of individual consultation with professionals who provide an artistic perspective as well as those of the film industry. The filmmaker considers the specific requirements of each production and production project, and the post production director takes part in the festival by hosting conference meetings with montage specialists, film music composers, international marketing specialists, distributors and film selection specialists.
At the end of the workshop, two judges committees distribute two awards to experts for development awards and their values 10 Thousands of Euros for the best projects (all projects will be announced shortly before the judges) and valuable awards 20 Post production movie Euro.
project14 Selected to participate in the "Atlas workshops" at the Marrakech International Film Festival:
6 Post production movies:
Aida Al Kashef (Egypt), "Fish Eating Day" – Documentary
"Kivu Rohurahosa" (Ronda) – "Europe" (based on the true story) of "novelist"
"Where I Wanna Go" to "Karima Saidi" (Morocco) – Documentary
"speaking 60"Hassan Farhani" (Algeria) – Documentary
"Mohamed Ndif" (Morocco) – "Flying Women of Wing C"
"We are from there" Tannous Medal (Lebanon) – Documentary
8 Project under development:
"Plum Season" by "Reem Magdy" (Morocco) – Fiction
"Torture" Faisal Bouleifa (Morocco) – Do not cry with Fiction.
" LAUNDRY"Zamo Mkawanze (South Africa) – Novel
Indaliso Cossa (Mozambique) – In the documentary "I still smell gunpowder at night"
"Nicolas Sualo Sisi" (Senegal) – "River hostage" of "novelist"
"Malikat" of "Yasmine Benkirane" (Morocco) – fiction
"Red Becomees" by Rami Kadia (Lebanon) – Fiction
" VUTA N 'KUVUTE"Emile Shivji (Tanzania) – Novel
[ad_2]
Source link