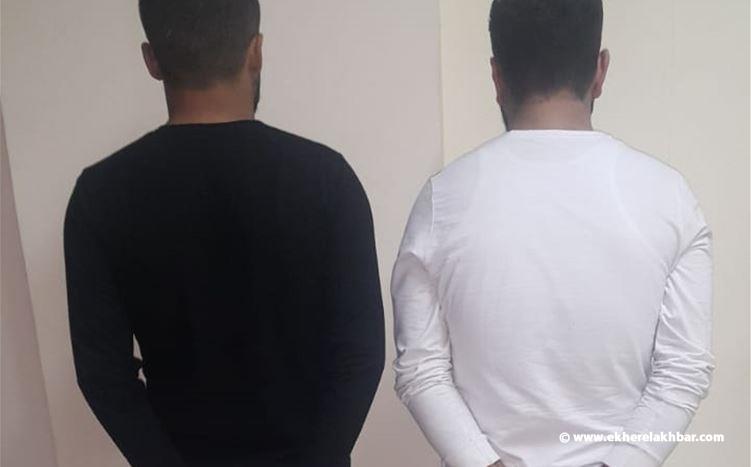 [ad_1]
The General Affairs Department of the Ministry of Public Security issued the following statement. "The Information Security department's information security department was able to get information from the Kenitra district's house that it had stolen the ivory of gold and ivory in large quantities.

Extensive investigations and investigations have confirmed that the headquarters patrols were able to apprehend a suspect on July 11, 2011, in Qurnah Shahwan and Dora. (Born 1989, Syria), p. A. (Born in 1986, Syria). In the first search he found a handgun with a comb, a comb and a usable gun.

While he admitted that he had stolen the house in question, the second person had bought the horn of ivory from the beginning and confessed to judge them.
[ad_2]
Source link