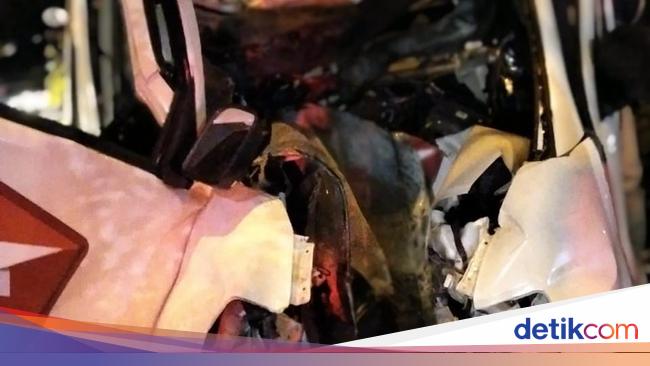 [ad_1]
Jakarta –
The driver of the SiCepat expedition named Ivan (33) was trapped when the car in which he was traveling had an accident on Jl Juanda, Depok. The victim was reported dead.
"Yes, that's right. Tomorrow our team will follow up with the Depok police," SiCepat's lawyer Wardaniman Larosa said when contacted. detik.com, Wednesday (6/9/2021).
Wardaniman said his party would conduct an internal investigation into the cause of the crash. SiCepat will also continue to coordinate with the police.
"Based on the first information we received, it was almost a single accident on the highway," he said.
The accident happened on Tuesday (5/10), at 10.30pm WIB. At that time, the car driven by the victim was traveling from east to west on Jalan Juanda, Depok.
Upon arrival at Pesona Square Mall, Depok, Ivan lost control. The car moved to the right and hit a tree that split the road on the spot.
"Can not control the speed of the car, the first possibility is loss of concentration. Loss of concentration is the possibility of drowsiness," said head of Depok Regional Traffic Unit AKBP M Indra Waspada in contact detik.com, Wednesday (6/10).
As a result of the accident, the victim suffered head injuries, broken bones and torn in the legs. The evacuation process took about 1 hour.
The victim was immediately evacuated to Hermina Hospital, Depok. Meanwhile, the car was destroyed.
(my / my)
[ad_2]
Source link