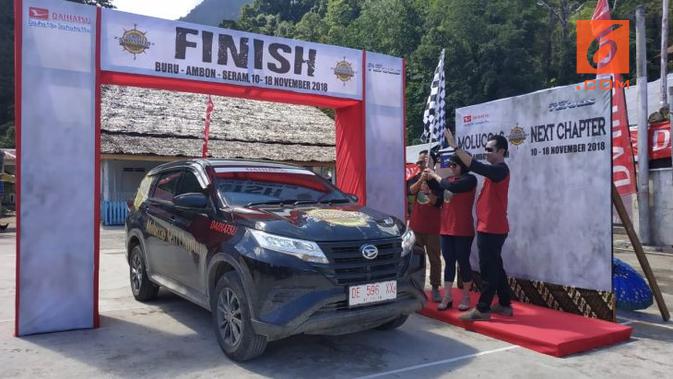 [ad_1]
Liputan6.com, Ambon – Challenge and Excellence Low sport utility vehicle (LSUV) flagship, Terios, PT Astra Daihatsu Motor (ADM) held the Terios 7 Wonders again. This year Toyota Rush's twin brothers explore the three islands of Maluku, including Buru Island, Ambon Island and Seram Island.
Four All new The Daihatsu Terios R Deluxe consists of two passive units and two automatic units, and the trip entitled Moluccas Next Chapter traveled 1,574 km.
The trip itself will take place from November 10th to 18th, 2018. The first destination, or first wonder, is Buru Island, which explores eucalyptus oil. Go to Lake Rana and Kayeli Mangrove forest.
After that, the expedition returned to Ambon and headed for Telaga Pange Waterfall, Pantai Pintu City, Tebar Makariki Lake and finished in Sawai or Aura.
"Daihatsu is an adventurous friend, and this activity is to prove it. Branding There is a name. sale. Well, this program demand In the distance, it is a good evidence of an adventurous vehicle. "Amelia Tjandra, marketing director of PT ADM, said on Saturday (11/17/2018) at Ambon, Maluku.
[ad_2]
Source link