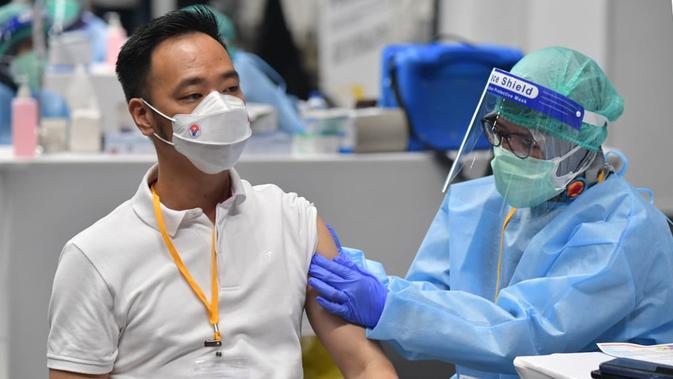 Liputan6.com, Jakarta Komnas HAM follow-up immunization (KIPI) revealed that the 5 most reported side effects were after the COVID-19 vaccination. Post-immunization side effects usually disappear on their own, without medication administration.
"The top AEFI reports are headaches, nausea, vomiting, muscle aches and dizziness," Komnas KIPI President Hindra Irawan Satari said during a virtual media conference on Sunday, April 4, 2021.
"Most reports that come to us are yes. But all (symptoms) disappear in one or two days without treatment, sometimes some are treated as well."
In dealing with KIPI, all responses to Komnas KIPI will be recorded and reviewed. Submissions submitted were also from the respective Regional Committees (KOMDA) of KIPI. An AEFI case study also looks at the proportion of reaction events, for example whether the fever is severe or not.
"For friends in Komda, the symptoms of AEFI are easy to observe, then the conditions are made. That, what percentage are fever, dizziness, swelling, redness, now that is what we recorded," Hindra explained.
"Then we also saw reports coming in about nausea and vomiting. There were also local reactions from the injection, to the injection, for example pain."
** #IngatPesanIbu
Wear a mask, wash your hands with soap, keep your distance and avoid fuss.
Always take care of your health, do not get infected and take care of our family.
Source link