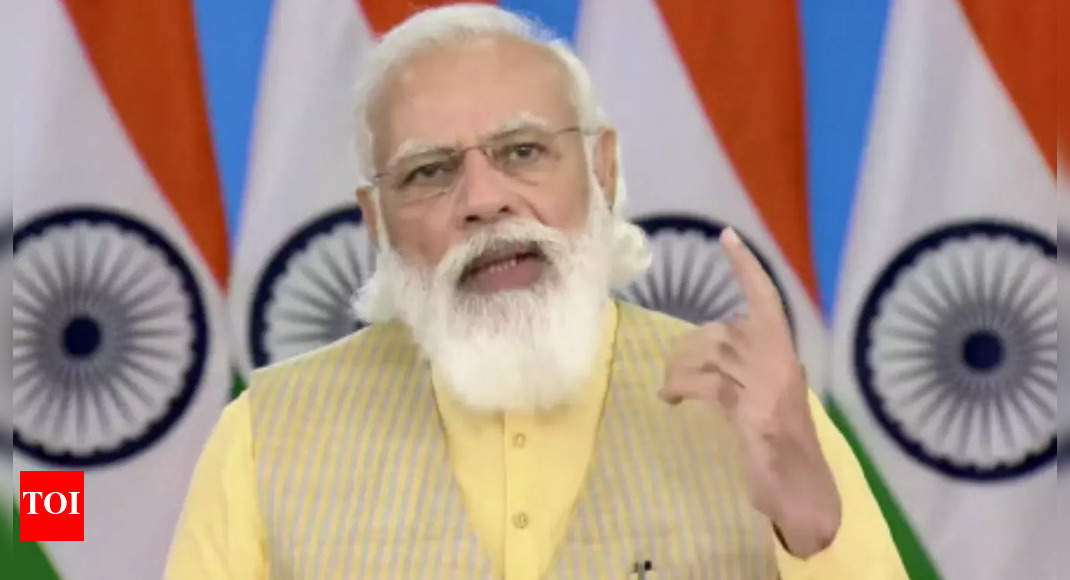 [ad_1]
DEHRADUN: India will soon have 4,000 oxygen plants, said Prime Minister Narendra Modi on Thursday, while 35 oxygen adsorption (PSA) oxygen plants were opened digitally under the PM Cares Fund across the country. "We have increased medical class oxygen production by 10 times and currently run more than 1,100 oxygen plants, while aiming to set up an oxygen plant in each district under PM Cares Fund and take the number to 4,000," he said. Modi at AIIMS Rishikesh, where he opened one of the PSA plants. Under the PSA technique, oxygen can be produced from ambient air by concentrating it.
According to the Central Government, the 1,100 oxygen plants commissioned provide an output of more than 1,750 MT of oxygen per day. The PM said the newly hired oxygen plants were "vital health infrastructure for greater public benefit." During the peak of the second wave of Covid-19, hospitals across the country had reported oxygen deficiency, resulting in several deaths.
Praising the country's fight against Covid-19, the Prime Minister said that it will be a source of pride for every citizen that more than 93 crore people are vaccinated and the figure will soon exceed 100 crore. "India has shown the way to the world by building platforms such as the CoWIN platform and how vaccination is carried out on such a large scale," the PM said.
Modi said the country had bravely fought the pandemic. "From one test laboratory to the establishment of a network of 3,000 test laboratories and from the import of masks and kits to production, India is progressing rapidly," he said.


[ad_2]
Source link