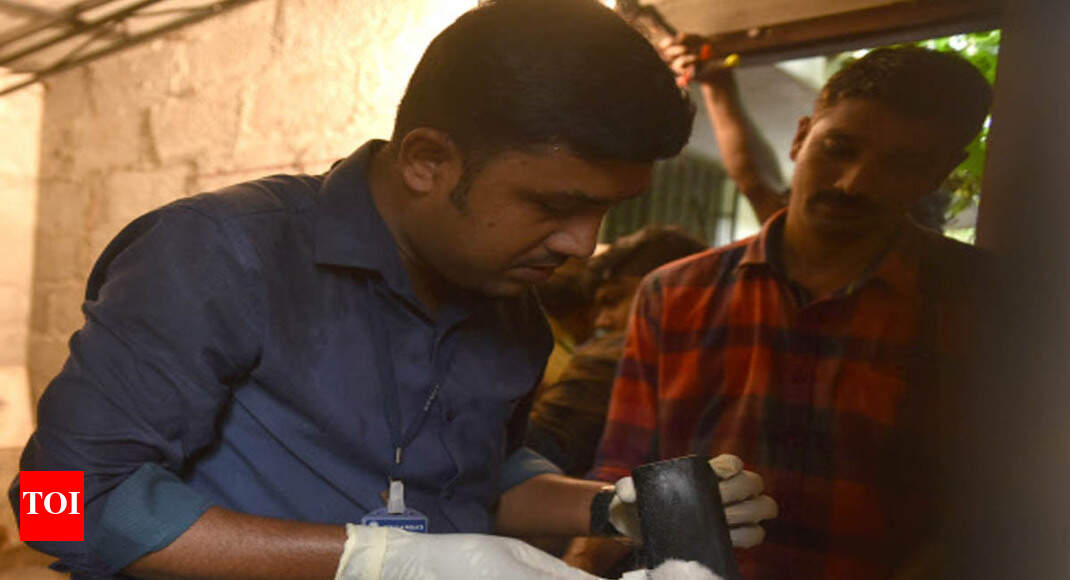 Thiruvananthapuram: A Barifumar police officer was found on Tuesday on charges of murdering a young man in Veyilore, near Kallambalam, on the outskirts of the city. He was accused of pushing Sanal Kumar (32) in front of the car in front of a car wrecked on the Kodungavila roadside in Neyyattinkara on the evening of November 5th.
A few hours later, a second blame with a friend of Hari Kumar appeared at the crime branch headquarters and surrendered with his driver Ramesh.
Police said Hary Kumar's Shearbird Lalithabai had seen the body outside the house around 10 am. For the past week, Harikumar's wife and son have been locked for the past month after moving to a family of Madhavan in Kallara. When Lalithabai realized that the door outside the house was open, he went home and tried to feed two dogs.
Looking at Harikumar hanging from a snare made of dhoti, she warned her son and others. The police recovered the suicide note from the body and said they asked their family to take care of the son.
DSP agreed to acquire Sanal and a parking violation on November 5th. The DSP wandered after visiting a nearby friend, Binu, where DSP was living. Sanal parked his car in front of Harikumar's car, then DSP attacked Sanal and threw him in front of the speeding car. Sanal was injured in a few hours and Harikumar exiled with his friend.
A criminal investigation was conducted under the supervision of IG S Sreejith. The local court was supposed to hear Harry Kumar's bail application on Wednesday, and the panel submitted a report against it. The team arrested the owner of the resort in Tamil Nadu, Ratheesh, and Thoupparappu, son of Binu's Aneesh Krishna, for helping the defenders escape.
The body was released to the family until Tuesday evening after the body and post-test. The funeral was held around 9 pm. Hari Kumar leaves behind wife Lekha and son Athul, college students. He had another son, Akhil, who gave in to cancer 10 years ago.

Source link