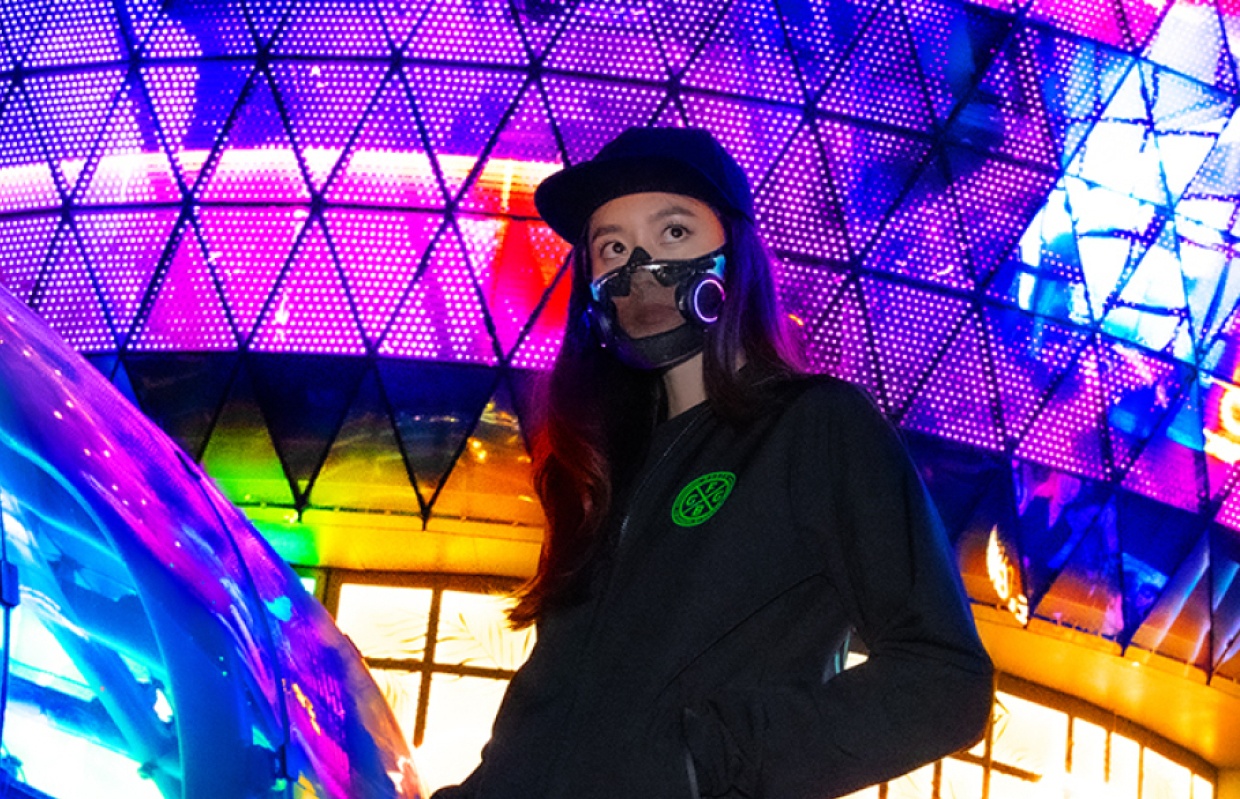 Thanks to the coronavirus pandemic, many habits that were once considered foreign have become part of our daily lives, so it is now only natural for everyone to walk the streets in a face mask – and this will probably be another stay that way for a while. Razer, who mostly travels in gamer accessories, also stepped on this train and created his own face mask, a concept called Project Hazel.
The Razer Project Hazel is by no means a standard mask, so the N95 (FFP2) active filter system is housed in a clear plastic housing, which the company says is particularly good because the mask does not cover the wearer's mouth. speech. According to Razer, it should not be taken into account that the person wearing the mask cannot be heard, as the speech sound can be amplified to the outside world with the help of an integrated microphone and a speaker.
The Project Hazel would not be a Razer product without LED lights, so you can swim your face in the color of light of the wearer's choice, which effectively looks in particularly low light conditions – or even scary. Wearing the mask is not uncomfortable according to Razer, although it is obviously a heavier structure compared to a mask made from traditional textile or paper filter layers.
If the above range of features was not enough, Razer also dreamed of a mask for the mask that would charge the battery that feeds the active consumers (LEDs, fans) while disinfecting the protective mask with UV light.