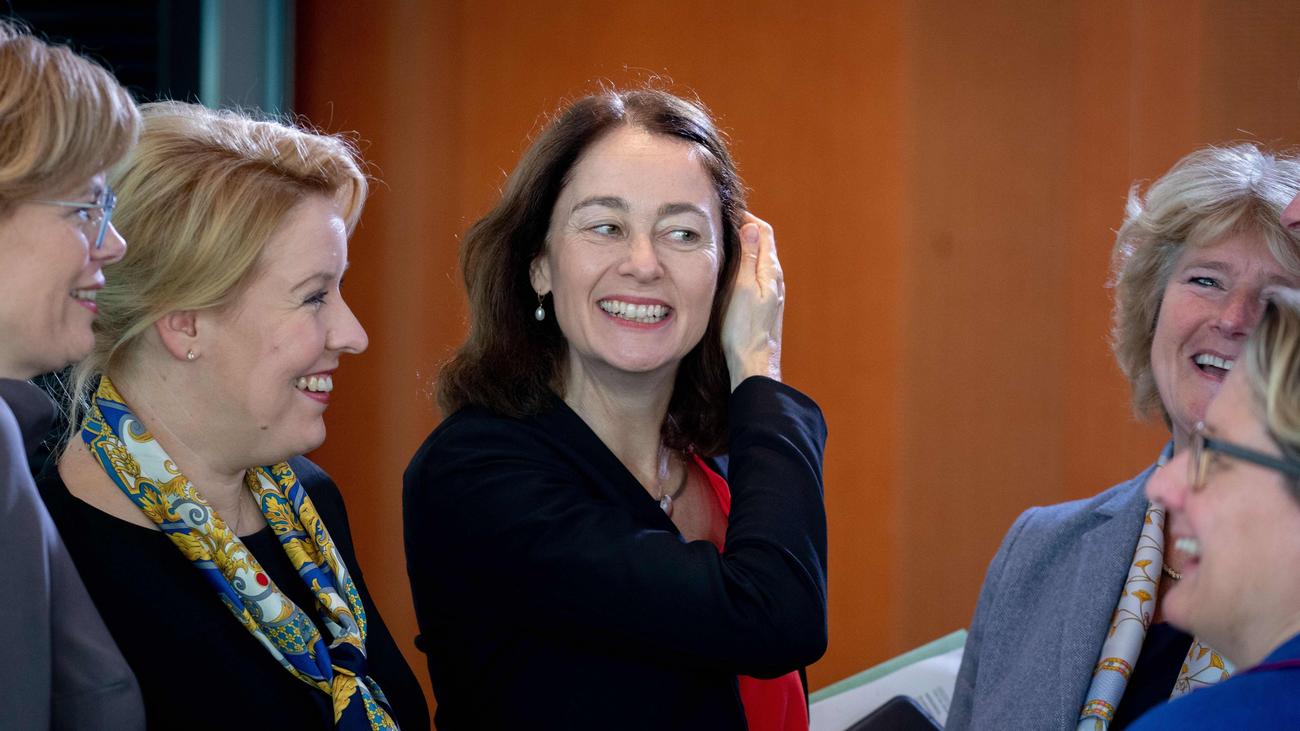 [ad_1]
Federal Attorney General Katarina Barley (SPD) wants to work to change the suffrage, so the percentage of women House of Representatives . At the 100th anniversary celebration of the German Women's War, Sunday painting Various ways in which women can perform more political tasks in the future.
The proportion of Bundestag women has fallen to about 30% barley, We are faced with "true worry" going backwards from equality experience. In Europe, there are different rules for gender equality in parliament. For example, in France, men and women alternate on the party candidate list. According to Barley, another way women can bring more women to Parliament is with two directly elected women of different sexes.
"In government, I see the faction of AfD, FDP, and CDU / CSU," says Barley, "there is often a gray suit and ocean, and the percentage of women is between 10% and 20%." . suffrage,
You have to bond women together.
SPD politicians have urged Kramp-Karrenbauer, CDU Secretary-General, to negotiate electoral reforms. "Most importantly, women will come together and go with the Greens and the Left," he said. But Kramp-Karrenbauer has already put the parity rule into the conversation. "I'll take her as I say." In the struggle for the party's presidential election CDU Kramp-Karrenbauer now focuses on the importance of women in politics. "Without women, there is no country to build," she added, quoting Rita Suessmuth, Honorary Chairwoman of the Women's Union at the Party's headquarters, "without women there is no election to win."
At the German History Museum in Berlin on Monday, the anniversary of the women's suffrage celebration will be presented with a ceremony to address Chancellor Angela Merkel (CDU). The active and passive rights for women in Germany were proclaimed through a law of legal nature until the first election on November 12, 1918, when the interim governmental council was convened. The first election in which women were eligible for voting and elections was the Weimar National Assembly election on 19 January 1919. New Zealand was the first country to introduce women's suffrage in 1893, followed by Finland in 1906 and Norway in 1913.
[ad_2]
Source link