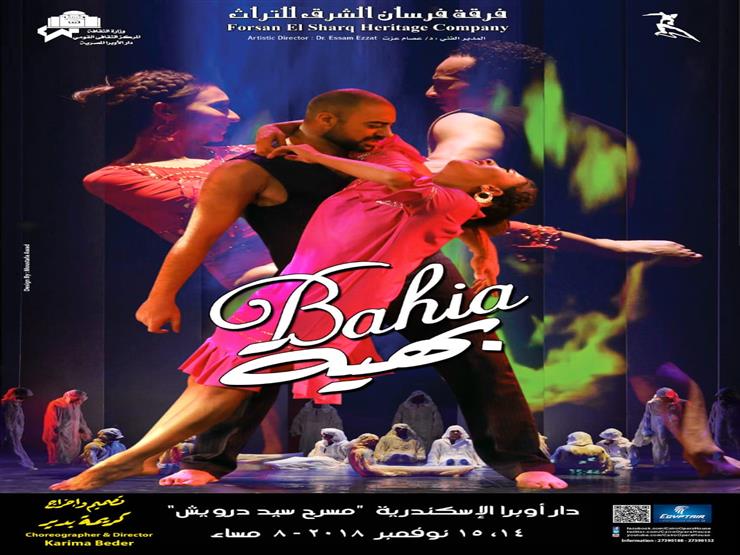 The popular legend "Bahia" in the second performance of Alexandria Opera
06:30 p


November 14, 2018

Books – Bahaa Hijazi:
"Eastern Heritage Knights" will exhibit the Bahia on the Sayed Darwish stage at the Alexandria Opera House on Wednesday and Thursday at 8 pm and November 14 and 15.
This show is famous for Naguib Sorour, "Yassin and Bahia", as well as poetry novel Fstrt Duwain and poetry novels, as well as many poets and poets of poets and writers, inspired by the old folk mythology (Yasin and Bahia) Yusuf al-Sibai Raba Bar sang with him (Bahia and Kubrini).
This is a story about the story of Ghassam Yassin and the beautiful girl Bahia, the struggle of one of the village feudalists for the oppression and oppression of the peasants, and the stage designed and supervised by Karima Bedir. , Donia Mohamed, Mido Adam, Mohamed Abdel Sabour, Reda and Ashraf Kodak.
The 2009 Eastern Knights Band was set up to inspire the legacy of Egyptian heritage and to present it in the context of dramatic dance techniques, so all band performances feature a traditional Egyptian heritage and history.
Source link