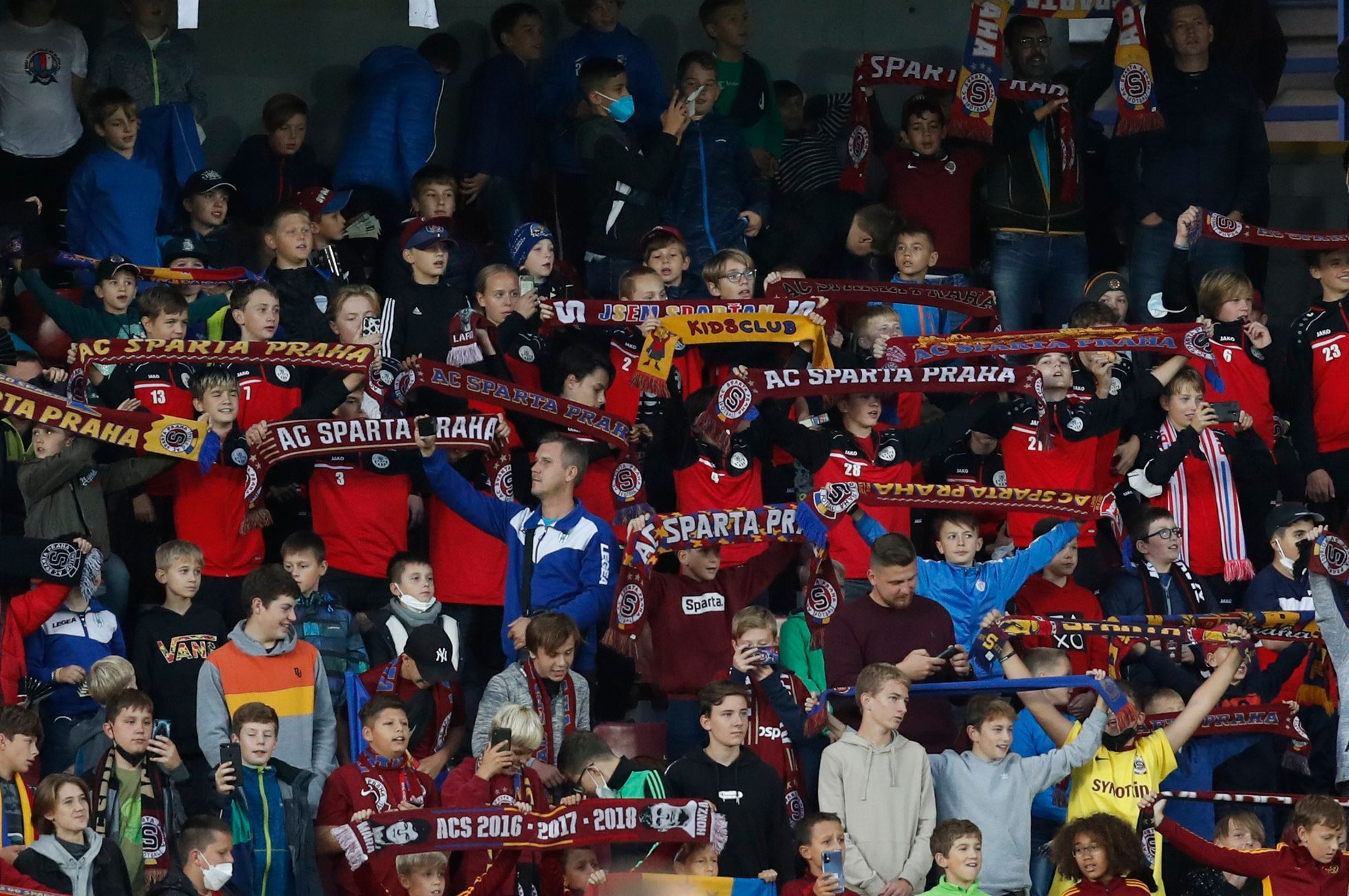 [ad_1]
UEFA has launched an investigation into the match between Sparta of Prague and the Rangers in the European Football League due to possible discriminatory behavior by spectators.
Accusations of racism were made by a Scottish club that did not like the roar of children's fans against Finnish dark midfielder Glenn Kamara. Sparta denied the allegations published in foreign media and on the Internet. Czech politicians are also intervening in the case.
Sparta had closed its stadium for the match against the Rangers due to the racist behavior of some Monaco supporters midfielder Aurelius Tchouameni in the August match of the 3rd round of the Champions League.
However, thanks to the UEFA exception, 10,879 children aged six to 14 were allowed to enter the auditorium with an escort. Their humming and whistling accompanied every contact of Kamar with the ball and culminated in the second half, when the midfielder was sent off for the second yellow card.
The Finnish national team has been an unpopular figure among Czech football fans since the eighth final of the European League against Slavia, after which he accused defender Ondřej Kúdel of racist insults. UEFA then punishes the Czech national team by banning them from starting in ten matches, although, according to the player's lawyers, not a single piece of evidence that he committed racism has yet been submitted. Among other things, Kúdela lost the start of the EC.
In the present case, the main rival Slavia and the chairman of the football association of the Czech Republic Petr Fousek sat on the side of Sparta. Scottish verbal attacks on children's fans and the Czech Republic angered domestic politicians.
Foreign Minister Jakub Kulhánek (CSSD) on Monday summoned British Ambassador Nick Archer. He called on the ambassador to interpret the Scottish Football Association as a request for apology or a clear distance from Marvin Bartley, an adviser on equality and diversity, who described the Czechs as "spoiled fruit".
[ad_2]
Source link