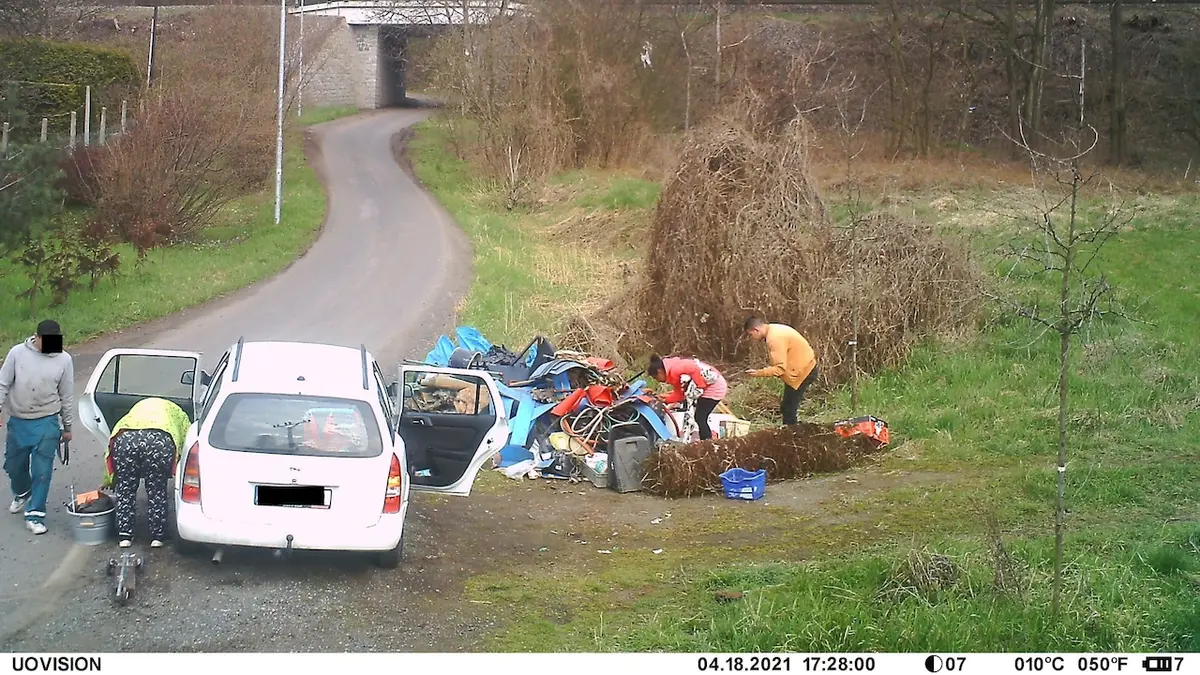 In April, the city launched the Clean City event, which targeted police officers specifically in the Střekov district, where black dumps appeared.
"At the suggestion of local citizens and the knowledge of police owners, a photo trap was placed at one selected location, which was to catch non-disciplined citizens when depositing waste at locations not intended for that purpose," police spokesman said Jan Novotný.
People set up a black dump in Ústí
Photo: Deputy Ústí nad Labem
Fotopast immediately bore fruit in a similar way to 14 people, who dumped waste there instead of using a collection point. And it was not waste, there was a stove, sofa, chair, vacuum cleaner, refrigerator, lawn mower and, of course, tires and other waste.
Police found out the identity of the people and the cases were transferred to the administrative body. Fines can be in the order of tens of thousands of kroner. In addition, the city posted all the sins on its Facebook profile.
People apparently did not find the way to the collection garden
Photo: MP Ústí nad Labem
Source link