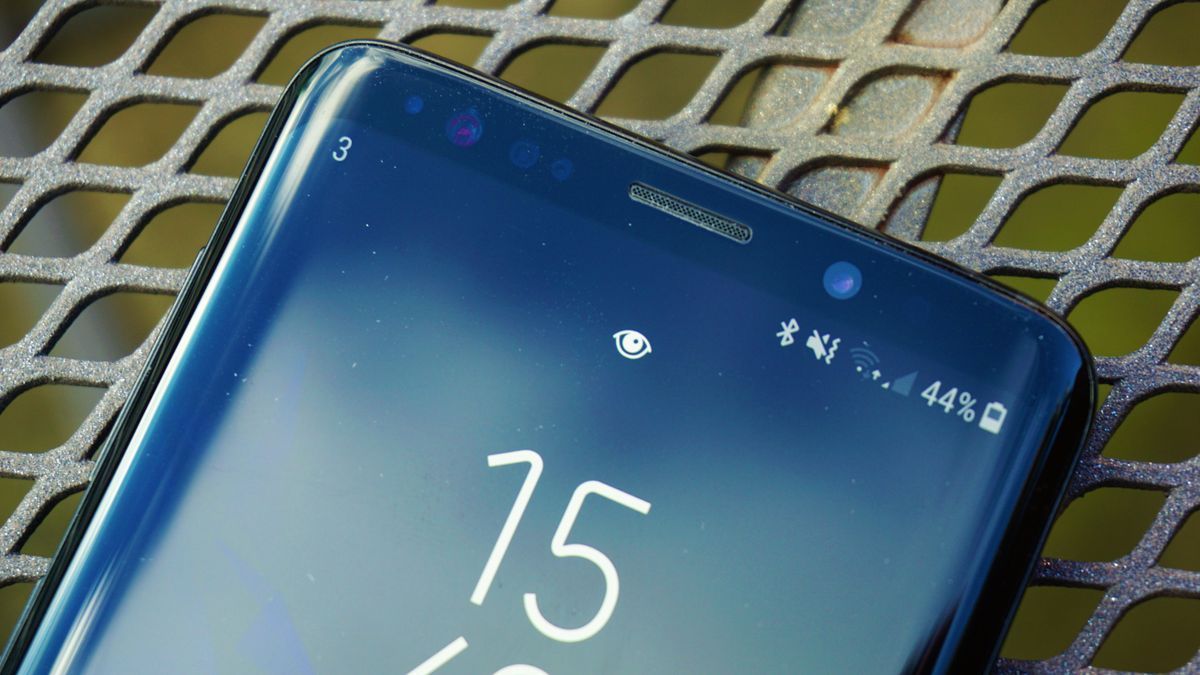 The Galaxy S10 is heavier to get a puzzle on the screen for its selfie camera, rather than a throat or ribbon, but it doesn't solve the problem of taking a camera on the screen. However, a company patent can stand up to a solution.
Spotted by LetsGoDigital, a recently published patent details "a full screen smartphone with second display area". What this means is a small transparent screen at & # 39; e top of & # 39; a front-facing camera, preventing the camera and other sensors from appearing.
Examples of how to display it can be used to set a shutter photo when using the camera or a cache when using the fingerprint scanner or a heart rate monitor.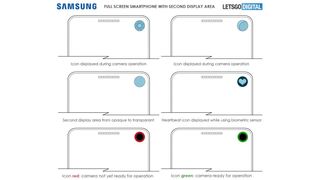 It also shows the potential for a colored ring around its lenses, which can, for example, be left when the camera is not ready for use and green as it is. This ring could also be used as a drawer indicator.
Another example is for the colored ring to shine, which may be useful when using the camera timer function, as each flash can indicate a second.
And the second view could be theoretical of animations, but not just static images, although it would be a lower resolution than the main subject.
Probably not coming soon
So will the Samsung Galaxy S10 have this feature? We do not want to keep ourselves. Patients do not always use and if this is in the Galaxy S10 mode, we will think that it would be a mess for the first time.
But it is possible. For one thing it patents specifically that the secondary screen could launch on an arrow fish shape, and also a round one, which means it is compatible with both the Galaxy S10 and the dual-lens Samsung Galaxy S10 Plus.
For another, Samsung has already opened the Galaxy A8S, which has a camera with a light ring. The ring cannot change the color and there is no display over the camera, but that is at least a step towards what the patent shows.
For now, we will say that the Galaxy S10 is unlikely to work, but you never know, and it is possible that a future phone will be safe.
Via PocketNow
Source link