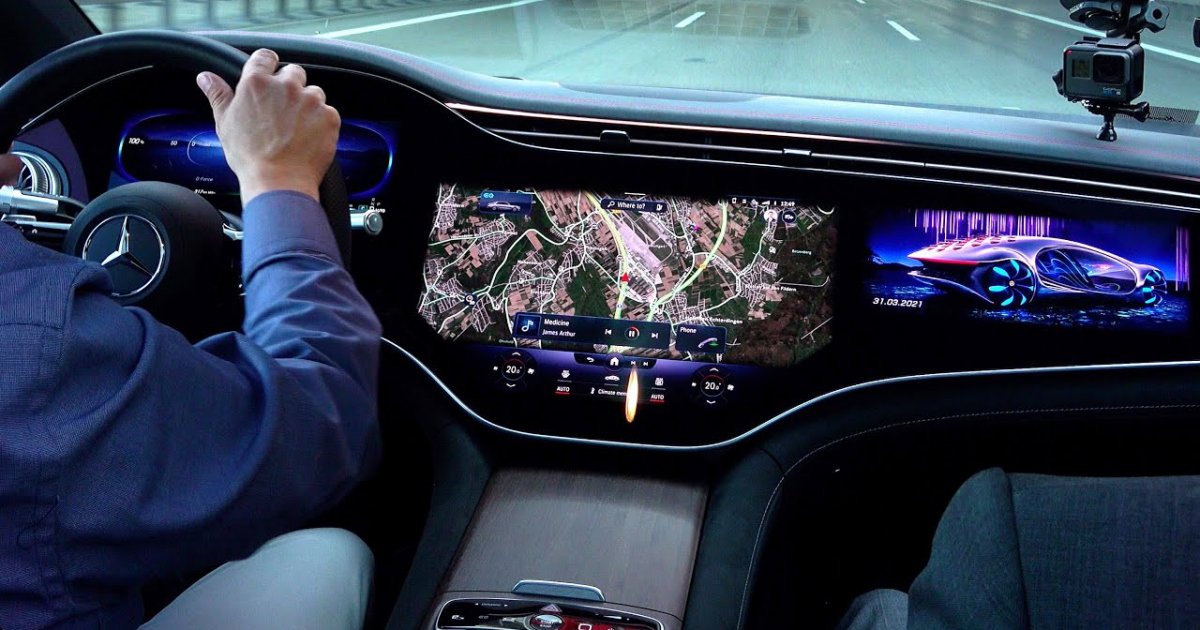 See how the great view of the sedan works (VIDEO)
With the approach of the premiere of the electric sedan Mercedes-Benz the manufacturer continues to disclose details of the model, as its technical characteristics have already become clear. Photos and new videos showing the futuristic design of the limousine have now appeared on the YouTube channels of fans of the brand.

The sedan itself is based on the conceptual Vision EQS of 2019, as the lead role in the salon is entrusted to the 56-inch hyper-screen. It extends from one end of the dashboard to the other, and in this case, three monitors are combined in one place. Thus, the passenger next to the driver can easily book online, while the central screen remains for navigation and car settings.
Seen from the back row, the huge hyper-screen looks like a spaceship control panel and such Mercedes-Benz will of course set new standards in the interiors of future luxury cars, because some of the elements – such as the lighting system, for example, are not even in the top version of the Tesla Model S.
More photos of the future electric flagship of Mercedes-Benz – see in the gallery:
1 to 11 | Mercedes-Benz EQS

The new electric flagship of the brand from Stuttgart, which also offers a record coefficient of drag – 0.20, also has a Sound Experience system. This allows you to choose between three different settings (Silver Waves, Vivid Flux, Roaring Pulse) for how you can fully control the electric drive while accelerating or recovering energy.
According to Mercedes, the future EQS can travel up to 770 km, that is also a remarkable achievement for an electric car. The top version of the sedan is expected to accelerate from 0 to 100 km / h in 4.3 seconds.
Photos and videos: YouTube
Source link