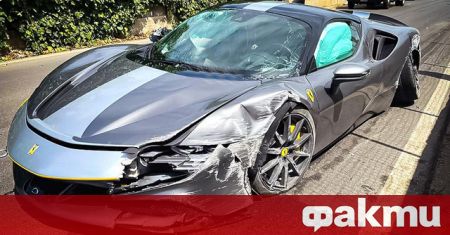 In Italy, the most powerful and expensive car in today's Ferrari range crashed – the hybrid SF90 Stradale with 1,000 horsepower and an extra package from Assetto Fiorano.
Judging by the photos and information about the hypercar that appeared on Instagram, he collided with a concrete fence, injuring his left side. However, this was probably preceded by another collision – on the right you can see a broken rearview mirror and large cracks in the front window.
The incident happened near the city of Ventimiglia in northwestern Italy. As a result of the collision, the front of the SF90 Stradale was damaged on the side of the driver, the mudguard was glued, the headlamp and the rim were also seriously damaged. In addition, many scratches can be seen on the body, and the two left wheels are rotated at an unnatural angle – apparently the suspension is damaged.
What caused the accident and whether there were any casualties is not reported. The broken hypercar is a test car for the press, as evidenced by the special license plates that Ferrari normally uses for such cars.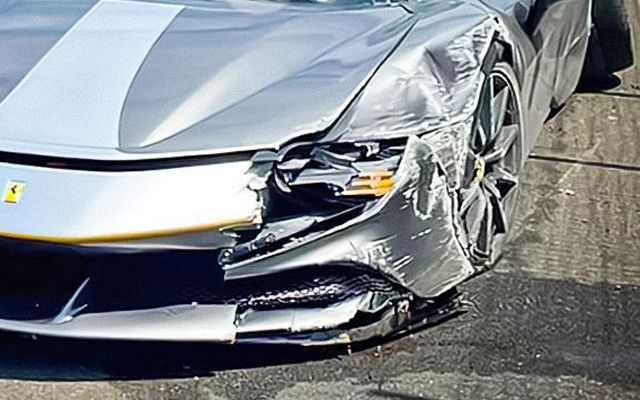 The crashed SF90 Stradale is equipped with the Assetto Fiorano package, which reduces the weight of the car by 30 kilograms. Includes racing multi-shock absorbers and titanium springs, carbon fiber doors, floor and Michelin Pilot Sport Cup2 tires.
At the heart of the hypercar's drive is an improved four-liter V8 biturbo engine that produces 780 horsepower and 800 Nm of torque. It works together with three electric motors, and adds another 220 hp. According to the "passport data", SF90 reaches Stradale from 0 to 100 km / h in 2.5 seconds. The hybrid accelerates to 200 kilometers per hour in 6.7 seconds and has a top speed of 340 kilometers per hour.
This is not the first Ferrari SF90 Stradale to be damaged this year. In April in Houston, Texas, a train and truck collided on railroad tracks, and the truck had rare supercars, including the Maranello superhybrid.