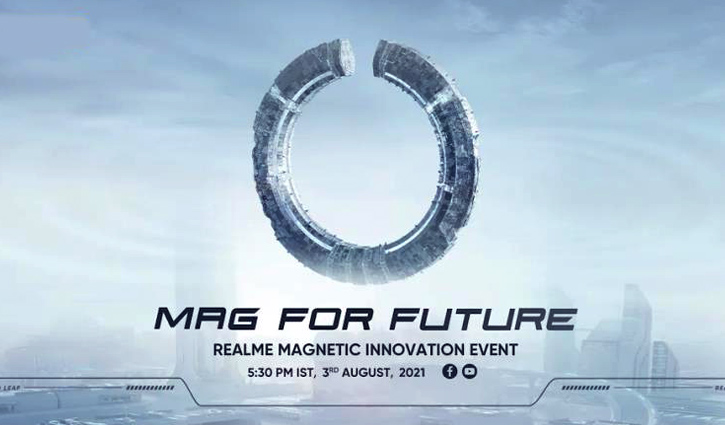 Realmy brings the world's first Android phone with magnetic wireless charging technology. The company will unveil the product at the Magnetic Innovation event on August 3rd. The event can be viewed live on the official Facebook page of Realm, YouTube, Twitter.
Earlier, the American tech giant Apple introduced magnetic wireless charging 'MagSafe' technology in iPhone 12. This time, the Chinese company Realmy brings magnetic wireless charging to Android phones in the same style.
With the goal of developing a magnetic ecosystem, Realmy will unveil the first Android magnetic wireless charging smartphone 'Realmy Flash' alongside Magdart at the event. The company claims that Magdart is the fastest magnetic charging system in the world and it will usher in a new era of fast charging. In the near future, Realm will launch new products from the Magdart series.
In July 2020, the company unveiled the top 125 watt superdart charging system in the world. Magdart will provide users with a more enhanced magnetic wireless charging experience.