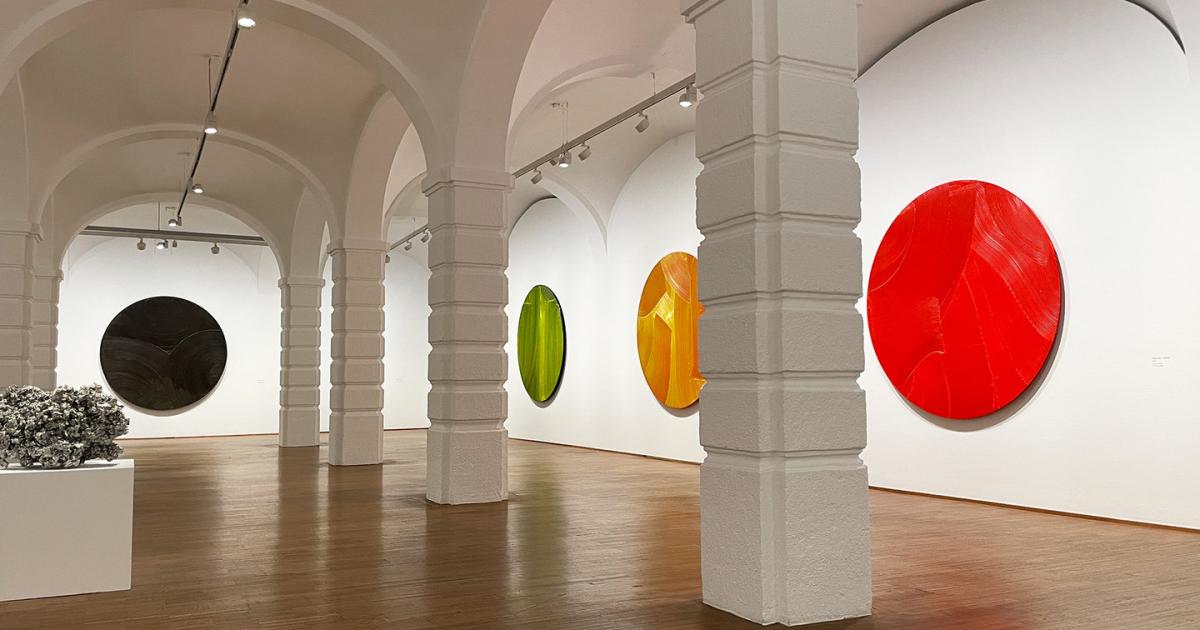 The large cargo ships of the Viennese art company still hang in the Suez Canal from the coronal confinement. But if they can start again, their containers will be well filled.
In the midst of planning confusion, the Albertina received a new solo presentation by Jakob Gasteiger on board in the relatively short term: It is the painter's first solo exhibition, born in 1953, in a Viennese museum.
Gasteiger has had a permanent presence on the art market since the 1980s with his characteristic paintings, for which he impasto-paints and structures with a kind of comb (until July, for example, in the gallery "Artecont" at the Opernring).
The question of whether an Albertina presentation, the exhibitions of which all come from Gasteiger's studio, is "museum-like" in the sense of a general overview or has no major overlap with a gallery exhibition, is one that can stelle.
In any case, the look and overall impression of the show can shine: Even the three brightly colored circle examples, which fit perfectly into the vaults of Albertina's pillar hall, give the presentation elegance and structure. Sculptures made in a kind of advanced old-fashioned lead casting of aluminum masses tipped in cold water form a particular counterpoint here.
Source link