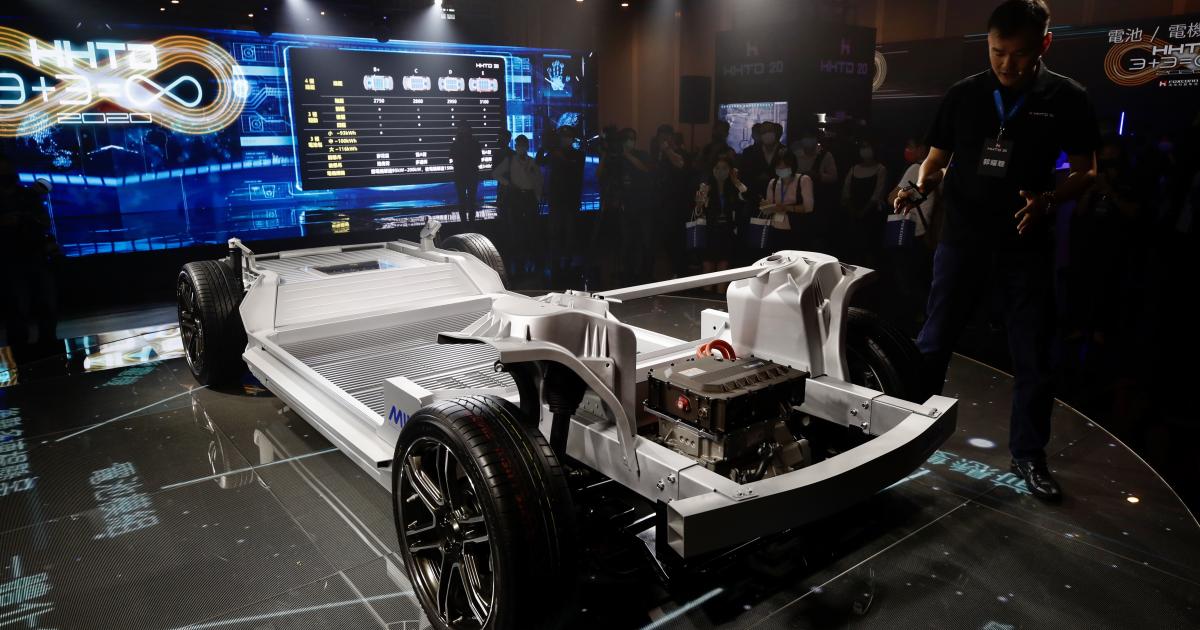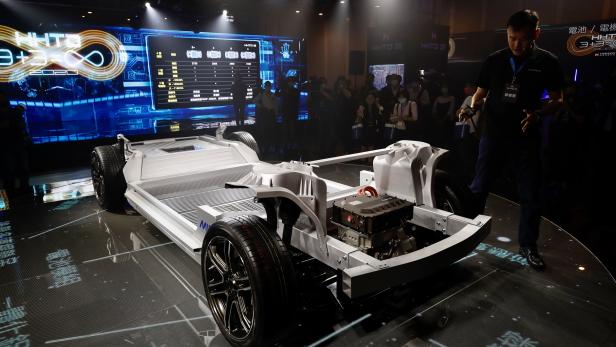 © EPA / RITCHIE B. TONGO
With the American electric car company Fisker, Foxconn will develop a new model that is expected to hit the market in 2023. More than 250,000 cars are to be built each year, the companies announced Wednesday.
A portion could be produced in the US, as reported by the financial service Bloomberg, with reference to informed persons. For Fisker, it will be the second model after the SUV Ocean, which should go into production in 2022.
Several car projects under discussion
Foxconn became involved with the struggling electric car developer Byton in January and wants to support it in the production start of the first M-Byte model, which is aimed at early 2022. The contract manufacturer also designed its own platform for electric cars that will be available will for partners.
Recently, there have been numerous reports about the ambitions of key Foxconn customer Apple to launch its own electric car. The conversation included talks with Hyundai and Nissan, which have been quiet. Foxconn is also considered a potential partner.
Source link