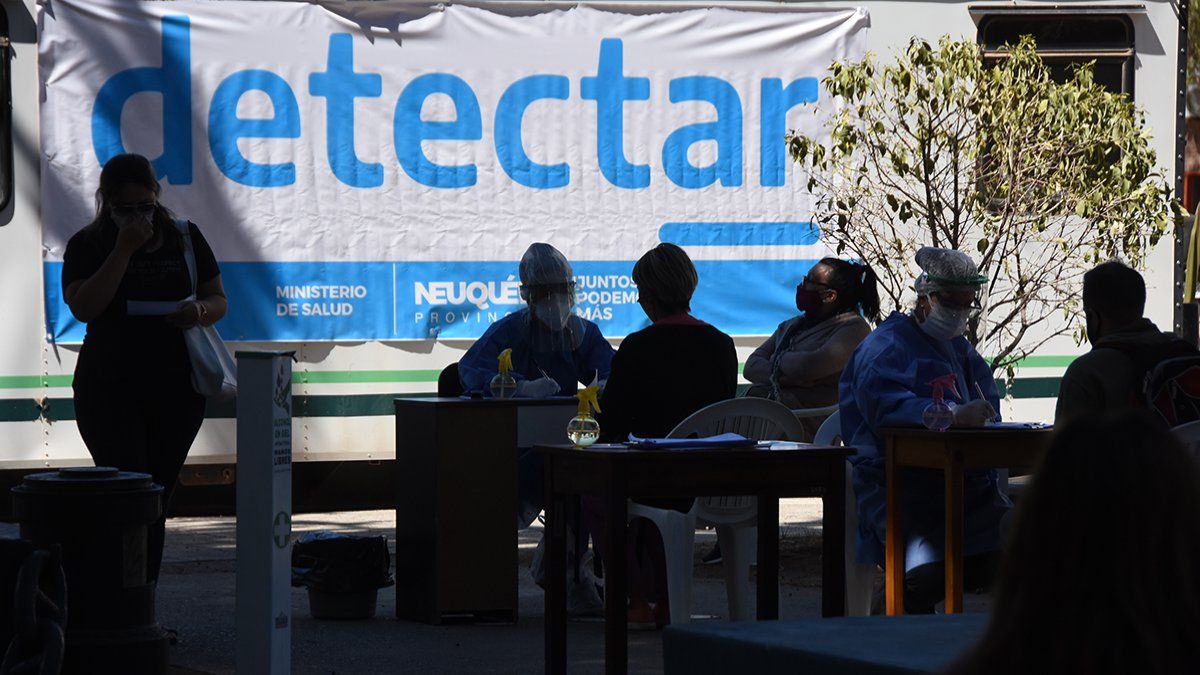 When the second wave of infections passes, the province had a worrying death toll from the coronavirus in the past 24 hours – eight were reported. Three of the people who died from Ignites, two of Neuquen capital, one of Las Lajas, one of Plottier and one of Junín de los Andes. The mark of eight deaths in one day is the highest since November 29, when 10 were recorded at the peak.
In this way, the death toll in Neuquén rose to 887 since the beginning of the pandemic. In turn, the Ministry of Health specified in its night report that 354 new infections with COVID-19 were registered in the province.
In this way, positive cases are already a total of 46,746, of which 5854 are active patients experiencing the disease.
-> Where did they go?
Among the infections reported on Monday night, 150 occurred in residents of Neuquén capital, 29 of Plottier, 27 of San Martín de los Andes, 24 of Zapala, 15 of Rincón de los Sauces, 13 of Cutral Co and Buta Ranquil; 12 of Villa La Angostura and 10 of Junín de los Andes.
In turn, Plaza Huincul and Loncopué added 7 positives, Centenario, Aluminé, Las Ovejas, El Huecú and Mariano Moreno registered 5; Chos Malal in Bajada del Agrio 4; Las Lajas, Piedra del Águila and Andacollo 3.
Meanwhile, Caviahue, Añelo, Senillosa, Barrancas and Santo Tomás had one case per location.
For its part, it was reported that 256 patients were discharged from the disease. Thus, the number of recovered coronaviruses reached 40,005 in the province.
-> Occupation of therapies
While the provincial government called for professional reinforcements to make more beds possible in the hospitals of Zapala and San Martín de los Andes, the health report stated that the occupancy of intensive therapies increased to 97 percent.
In this context, it was indicated that there are 105 people hospitalized with coronavirus in Intensive Care Units (ICU), four are housed in intermediate therapy and 208 in general. In turn, there are 5,537 patients who are in their homes under outpatient treatment.