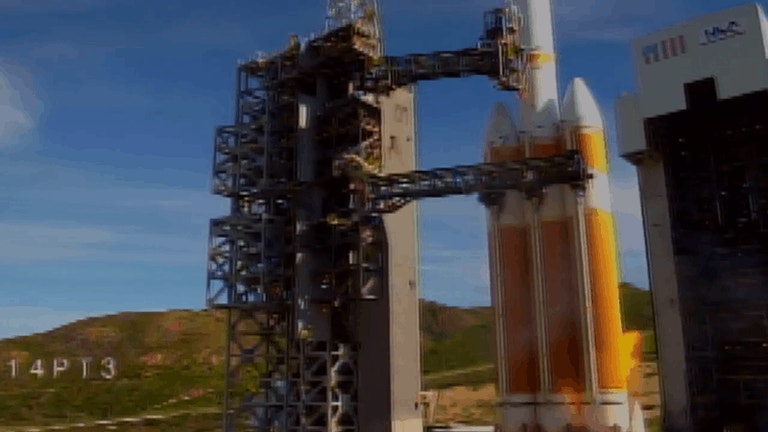 Major parts of & # 39; Union of & # 39; a government is closed, but espionage is not waiting for one. The US Army launched a Delta-IV Heavy Rocket on Saturday from Vandenberg Air Force Base in California, but its worthless is a mystery. But why? What is only America in space introduced to the National Reconnaissance Office (NGO) – the eyes of military and intelligence community in heaven.
As the present presentation notes, this mission, NROL-71, is time and again extended. First, on December 7 and 8, 2018, due to technical issues, it was canceled on December 18, 2018, and ultimately it had to wake up again due to a water leak on December 20, 2018. But this time they are having && a height.
The 30th Space Wing has asked for a video clip from "Complex-6" at Vandenberg, which is very cool. You can see it on YouTube or in a host below.
When the Associated Press points out, the video advantageously divides, which is normal for a classified user drawer. So if you die to know what is inside, you may need to be 50-100 years old.
The NGO is not about stealthy things, as we have seen many times. Even NRO users enter & # 39; in the eighteenth century & # 39; The eighteenth worlds are not included. All we know is that they exist.
And if you're great why you'll find the start … fire, there's a good reason for that.
Ars Technica explains:
Developed in the 1990s by Rocketdyne, the breakable RS-68 engine was developed to be less expensive and more powerful than the revised Space Shuttle RS-25 engines. Just like the Shuttle's engines, the RS-68 engine runs on a cryogenic blast of debris and flock of oxygen.

The fire phenomenon emerges on the Delta IV Heavy rocket due to design differences between the RS-68 and the Shuttle main engines, and because the RS-68 fuel pillar is longer open before the oxidizer starts to flicker. Originally, when engineered, only fluffy water runs through the engine, being less chemically active than oxygen.
So there you have it. We don't know what's going on in our room and we don't know when we learn. Everything we know? It seems cold as hell.
[Air Force Times and Ars Technica]
Source link